9004 LED Bulb – 100 Watt 12000 Lumen / Pair
Driving at night with dim headlights can be dangerous, replace your stock halogen bulb with Boslla 9004 LED bulb today! Featuring 50W, 6000LM brightness, and the perfect beam pattern, our 9004 LED bulbs are helping you see better while driving at night. Just a plug-and-play LED bulb upgrade, and make your headlight up to 500% brighter, increase your confidence while driving at night!
100W 12000LM High Brightness
Super Focus, No Dark Spot
Up to 30,000 Hours Lifespan
8500 RPM Cooling Fan
360° Adjustable Beam
DC 9-16V Voltage
IP67 Water Proof
Built-in CANBUS
1 Year Warranty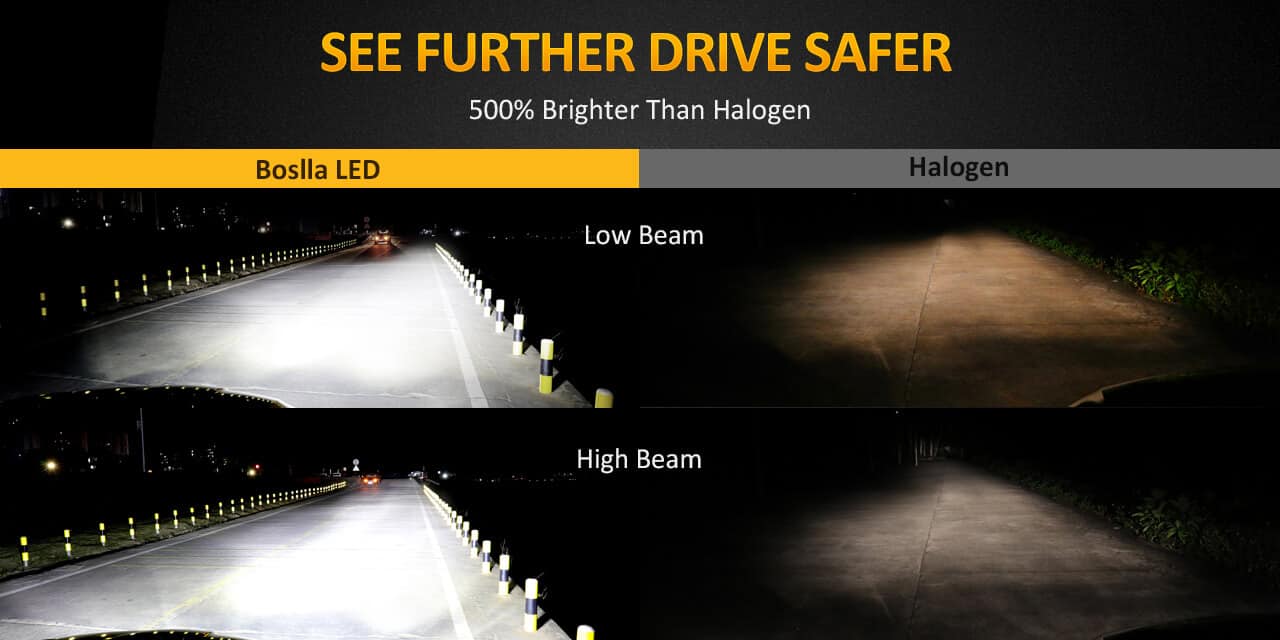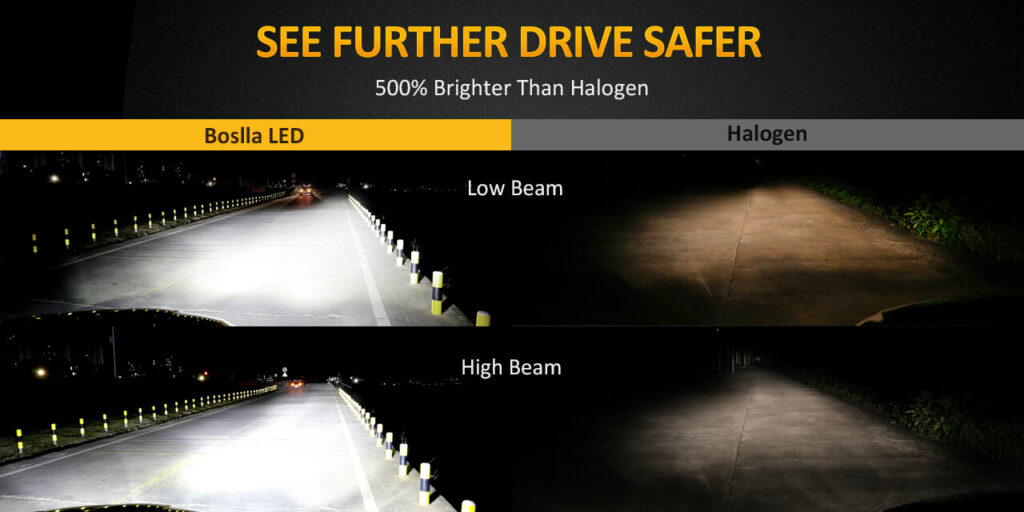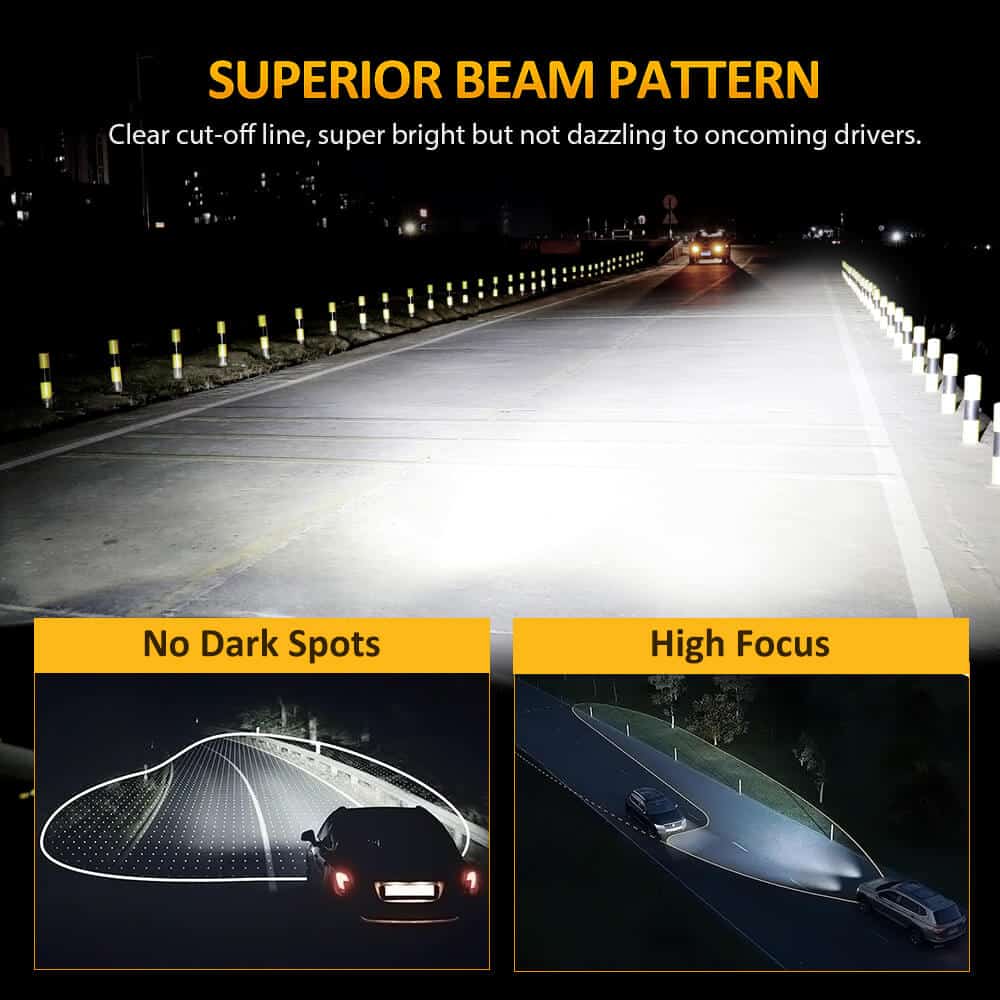 High power 3*75*72MIL flip chips producing 50W per bulb. High luminous efficacy and high-reliability 6000LM output per bulb. 500% brighter and lasts 5-6 longer than standard halogen(Up to 30,000 Hours lifespan).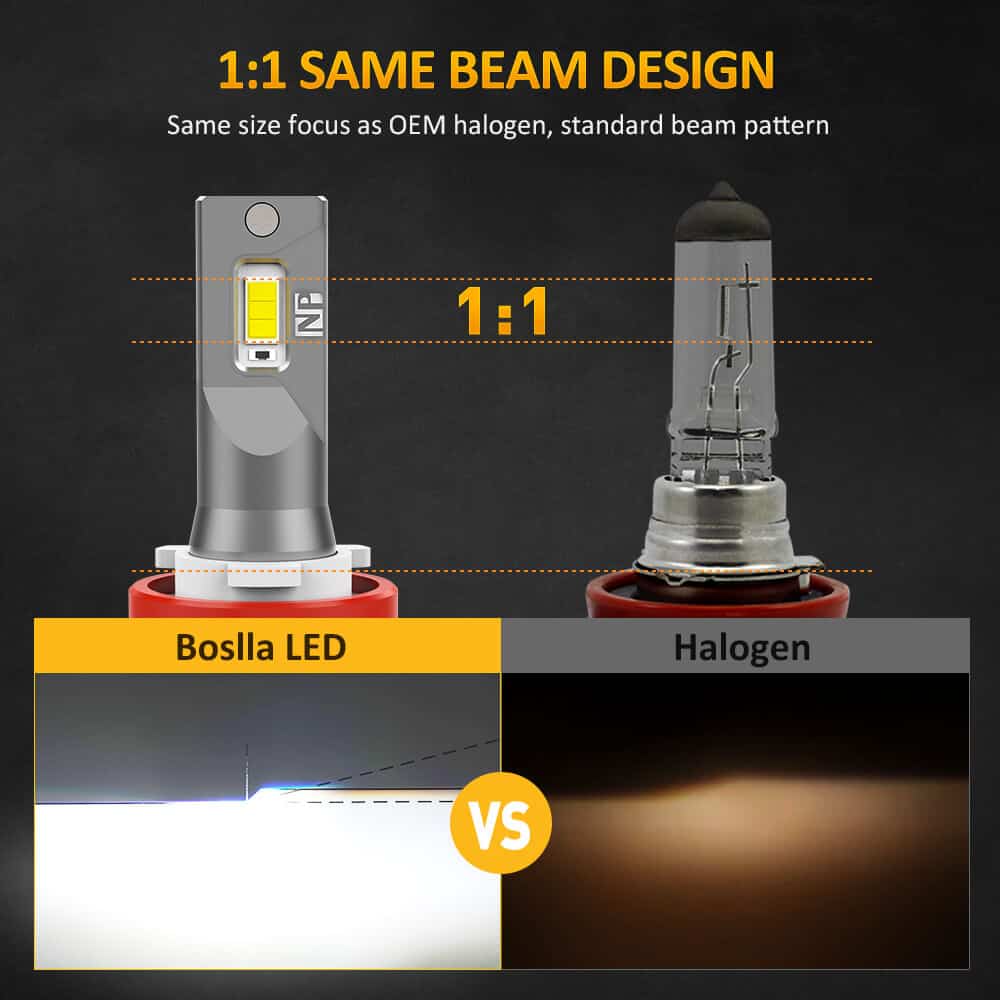 This LED bulb matches the size of the original halogen light source almost 1:1 perfectly, offering a perfect 45° cutoff line on low beam and super focused light on high beam. No dark spots, no blinding oncoming drivers.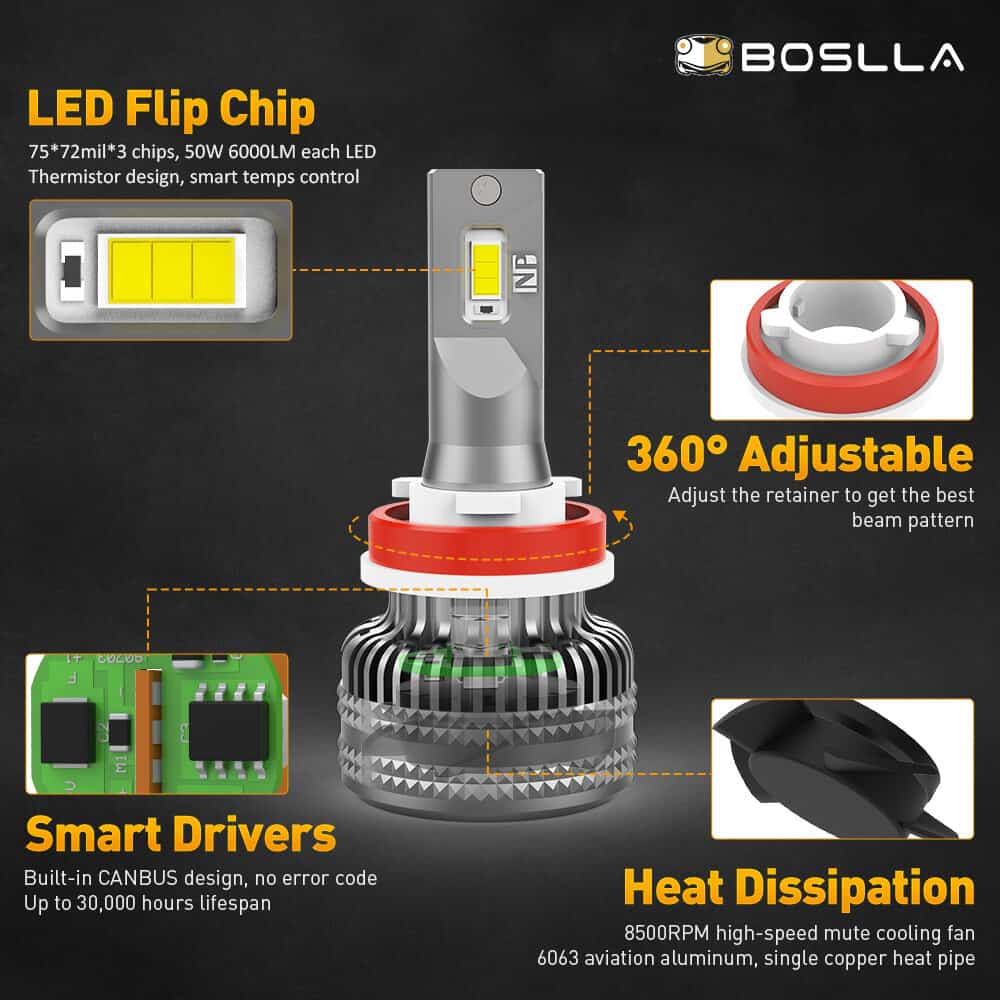 We've used the best copper circuit boards for optimal thermal conductivity. And with the 6036 aluminum-alloy body and an 8500 PRM cooling fan, there is a giant leap in heat dissipation performance.