Upgrade the Fog Light on your Lexus LS460 with Boslla LED bulbs! Lexus LS460 LED fog light bulbs are a great way to increase nighttime visibility.
2001-2012 Lexus LS460 LED Fog Light Bulb
fog light - B4 white yellow led bulbs
Boslla Bullet B4 features 6500k/white, 4300k/warm yellow, 3000k/yellow 3 color temperatures, allowing you to change the color of your lights to fit all the weather conditions, especially rainy, snowy, foggy, and more extreme weather.
6500K, 4300K, 3000K 3 Colors
30W 3600LM Per Bulb
Perfect for Rainy, Snowy, Foggy
Headlight Swtiches Control
50,000 Hours Lifespan
IP 67 Water proof
Plug and Play Installation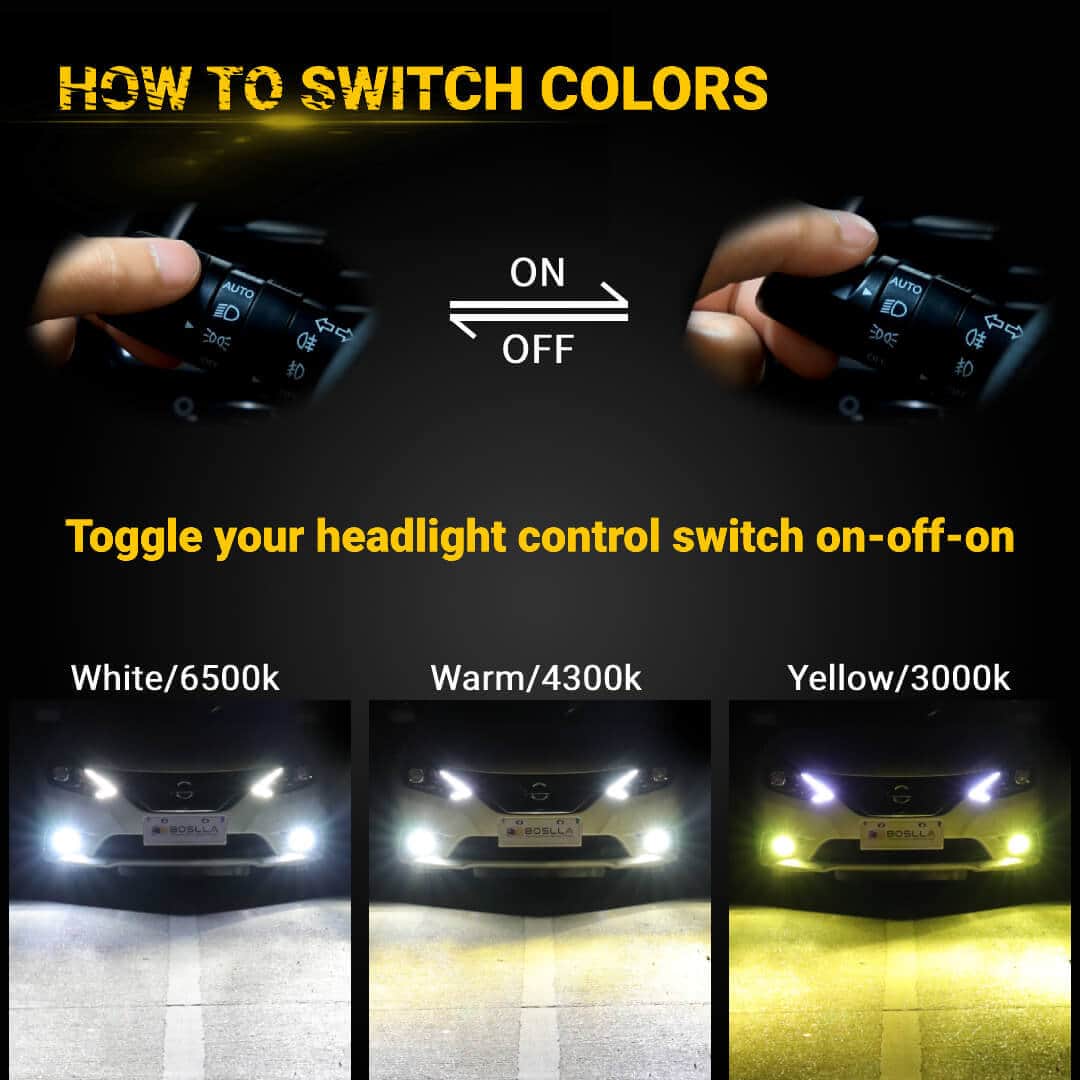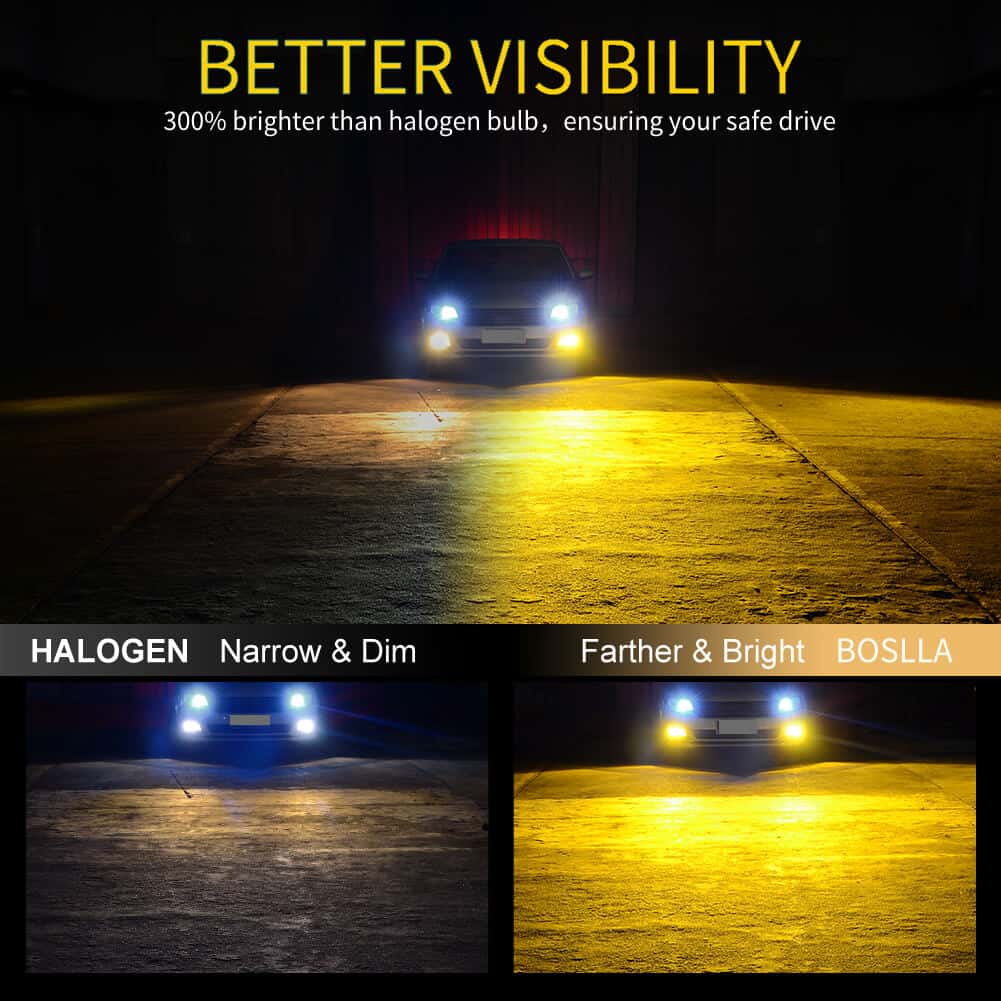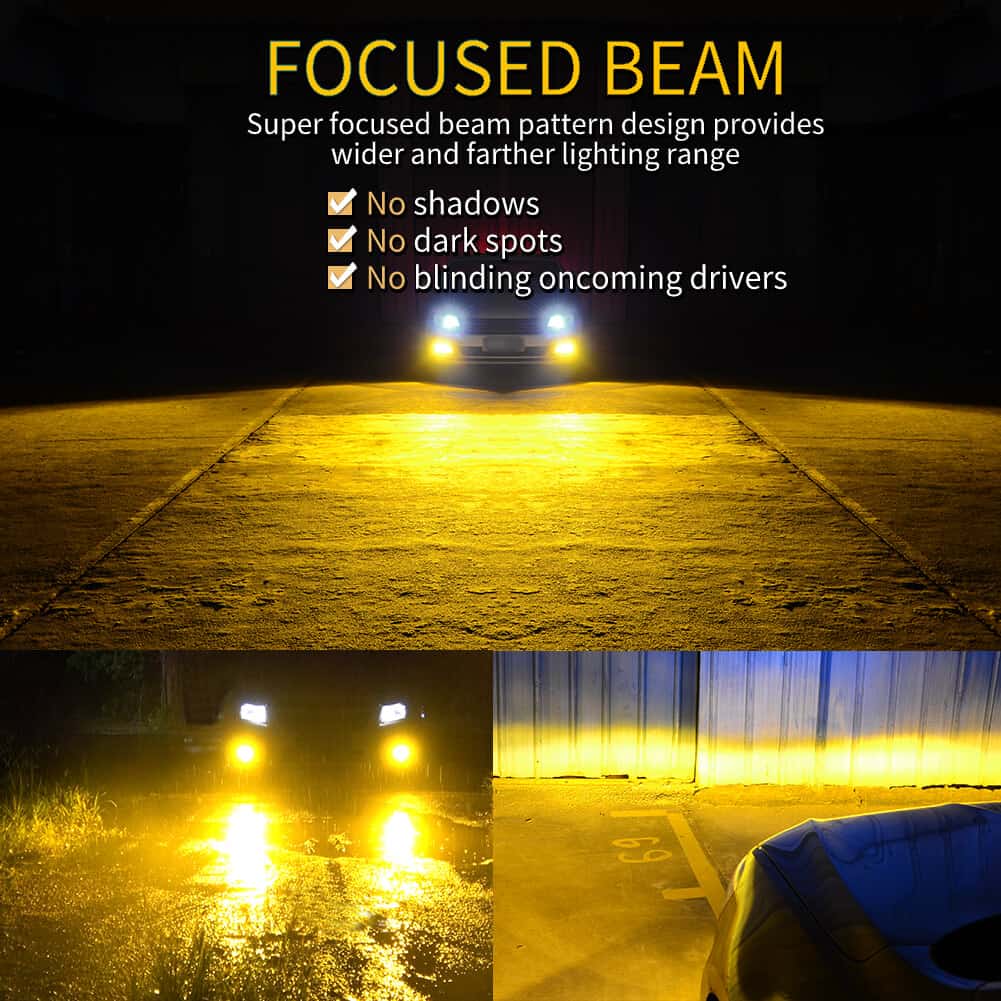 White/Yellow Switching Modes, All-Weather Fit
The cool white lights at 6500K offer clear vision at night!
The amber yellow lights at 4300k, 3000K with the best penetrating force, offer a clear view on rainy days, fog or snow, and safe driving! To switch, you simply switch them off and then on again for the new mode(s).
12pcs 60W 7200LM Flip Chip, Much Brighter than Halogen
Boslla Bullet B4 produces a very high number of 3600lm (each bulb) in white mode, giving a total of 7200lm for a set. With a power of 30W, offering a medium-high lighting power that is brighter than 70% of the other bulbs available on the market.
Efficient Cooler Operation, Longer Lifespan
With the well-equipped 8500 RPM fan, even with the dust caps, the ambient temperature is also very cool, and no reason to worry. Noise isn't an issue at only 63db, just be sure they are secure in the socket to avoid vibrations.
360 Degrees Clocking/Rotatablity, Perfect Beam Pattern
Boslla B4 offers 100% clocking by allowing you to rotate them by 1° at a time, virtually at any angle you need, getting the perfect beam you need for best visibility. The LED chips are very small, the diodes are perfectly lined up with the original halogen bulb filament, with no dark spot, offering a perfect beam like halogen or HID.
Easy Plug & Play Installation, No Modification Need
These bulbs will fit into the same socket and connect to the same wiring connector as your original bulbs. A 360° rotating design allows the bulb to be optimized to the standard pattern.