If you are looking to improve both the look and function of your 2007-2014 Honda CRV, upgrade to a set of powerful LED headlight bulbs. With these 100w 12000lm led headlight bulbs, your Honda CRV headlights will be 500% brighter! Replace your headlights with LED bulbs today!
2007-2014 Honda CRV LED Headlight Bulbs
High Low Beam – H4 LED Bulb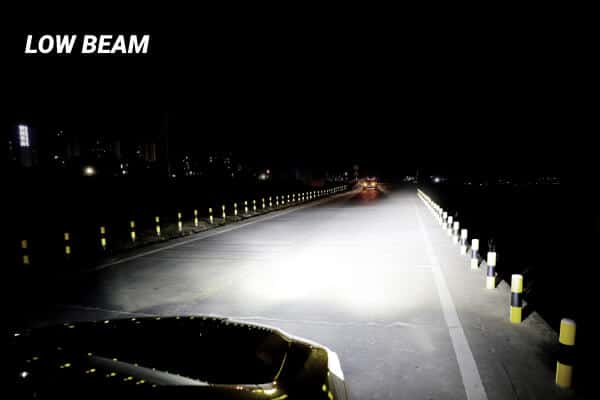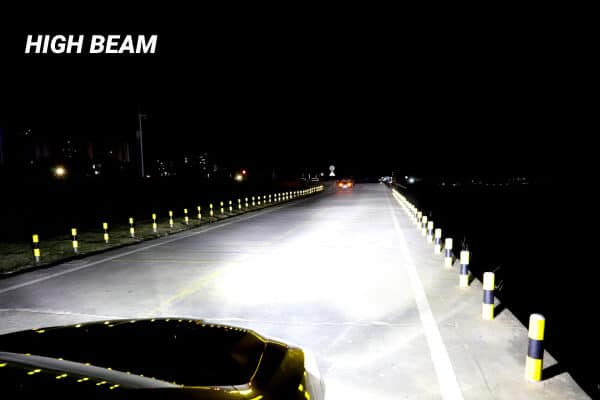 Key Features
Super High Brightness - Taking on 3pcs 72MIL flip chips, providing a high number of 50W, 6000LM per bulb. A huge improvement from the halogen bulbs, allowing you to see farther and wider during the night.
Efficient Heat Dissipation - Equipped with a single copper heat pipe, ultra-slim double-sided copper substrate, and 8500RPM high-speed mute fan for better heat conduction and heat dissipation. In addition, the thermistor design keeps the bulb working under normal temperature, making these LED headlight bulbs more stable and having a long lifespan of up to 30,000 hours.
Perfect Beam Pattern - Offering a perfect 45°cutoff line on low beam and super focused light on high beam with no dark spot, no blinding or dazzling oncoming drivers. These bulbs produce the standard beam like a halogen bulb, but brighter than that. The 360° rotatable retainer helps to adjust the beam pattern for different cars, giving you a safe driving experience.
Built-in CANBUS - Equipped with a built-in CANBUS design, these LED headlight bulbs are compatible with 99% of vehicles, simply plug into your cars and change your original bulbs with no modification, no error code, no flicking.
IP67 Water Proof - These LED headlight bulbs have passed the waterproof rating IP67, the excellent waterproof performance makes these bulbs your top pick for traveling in different situations.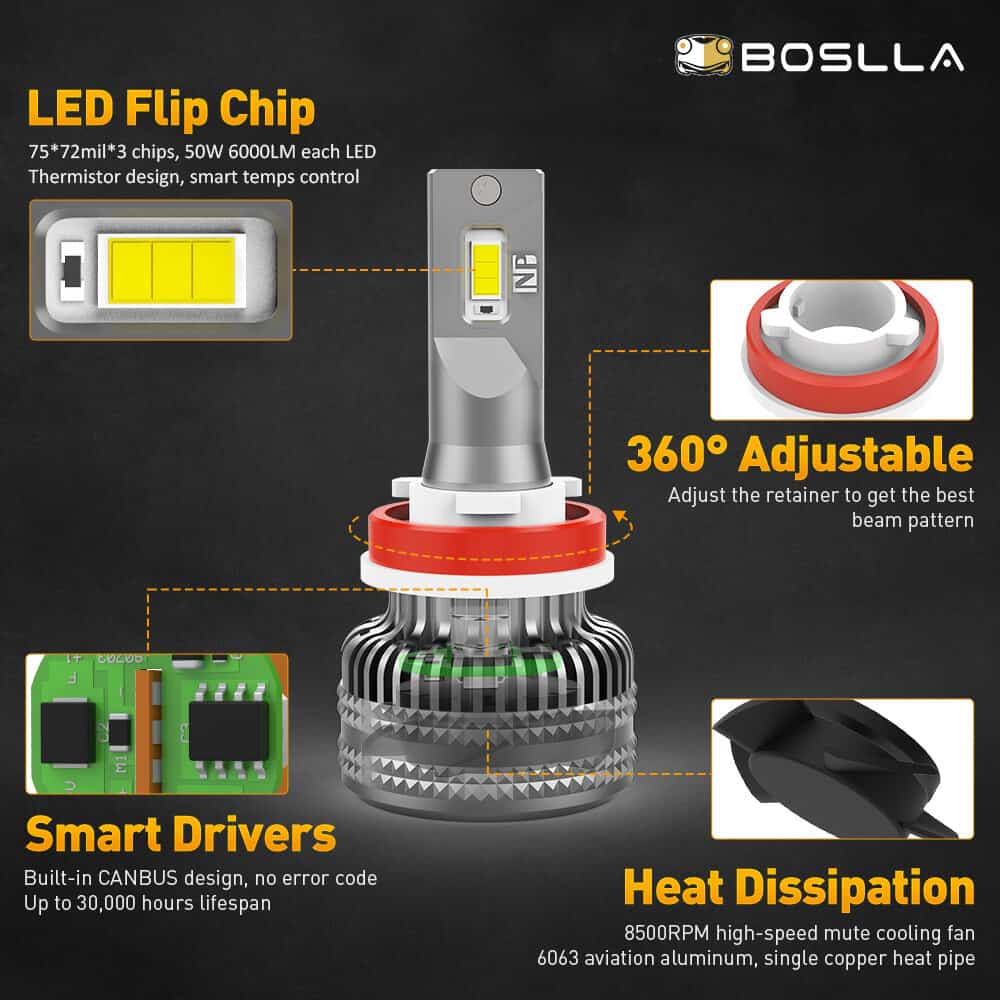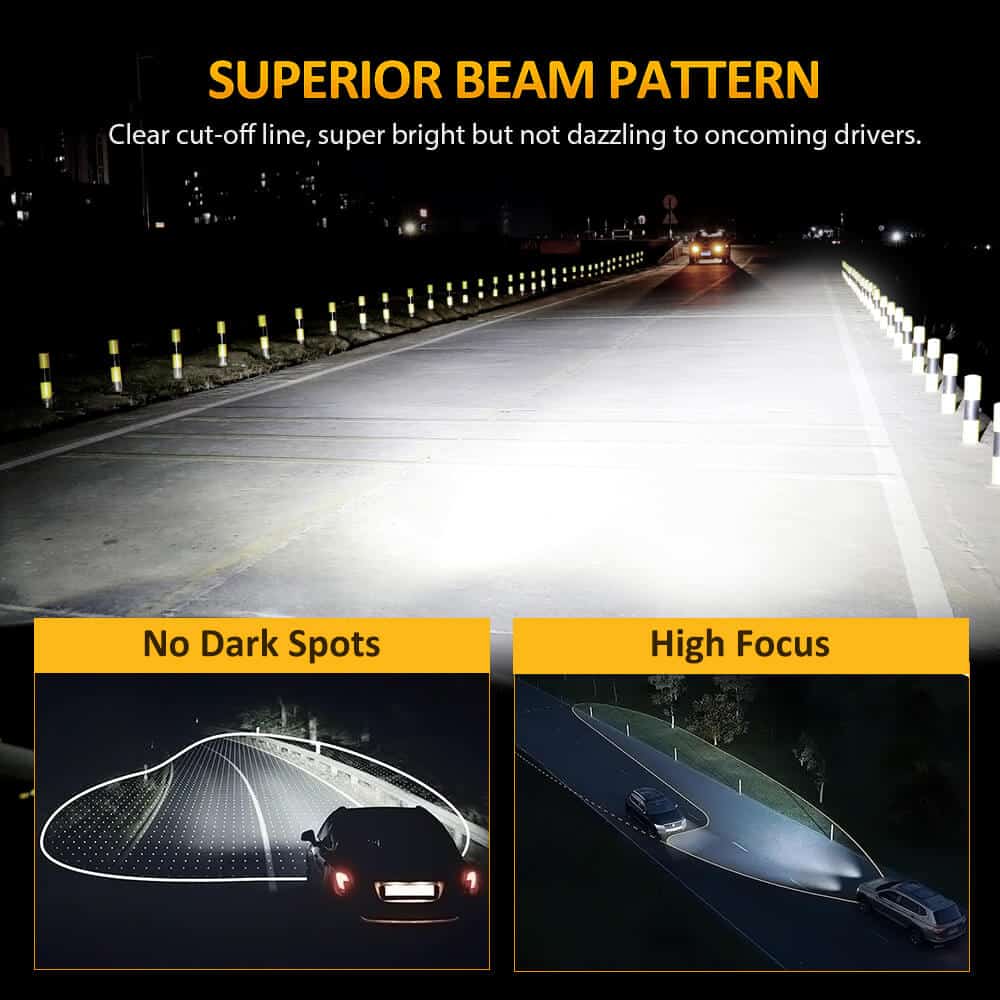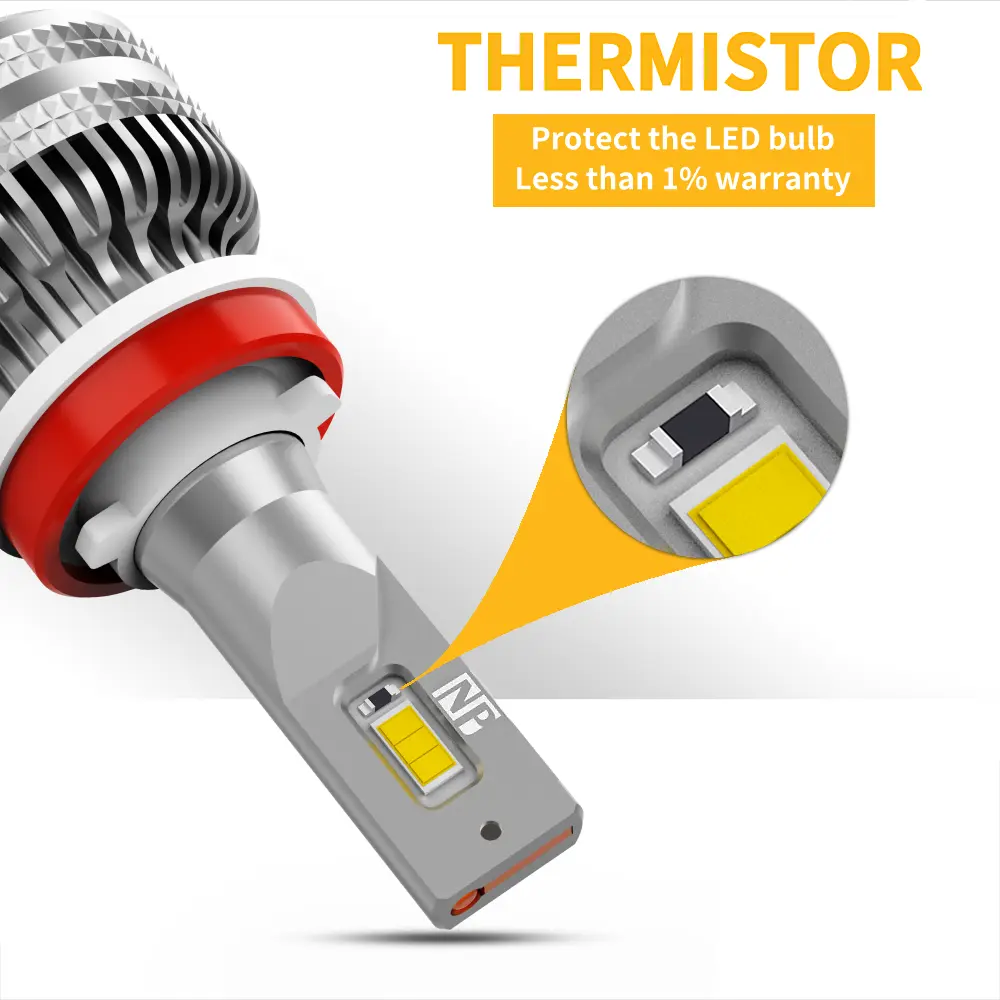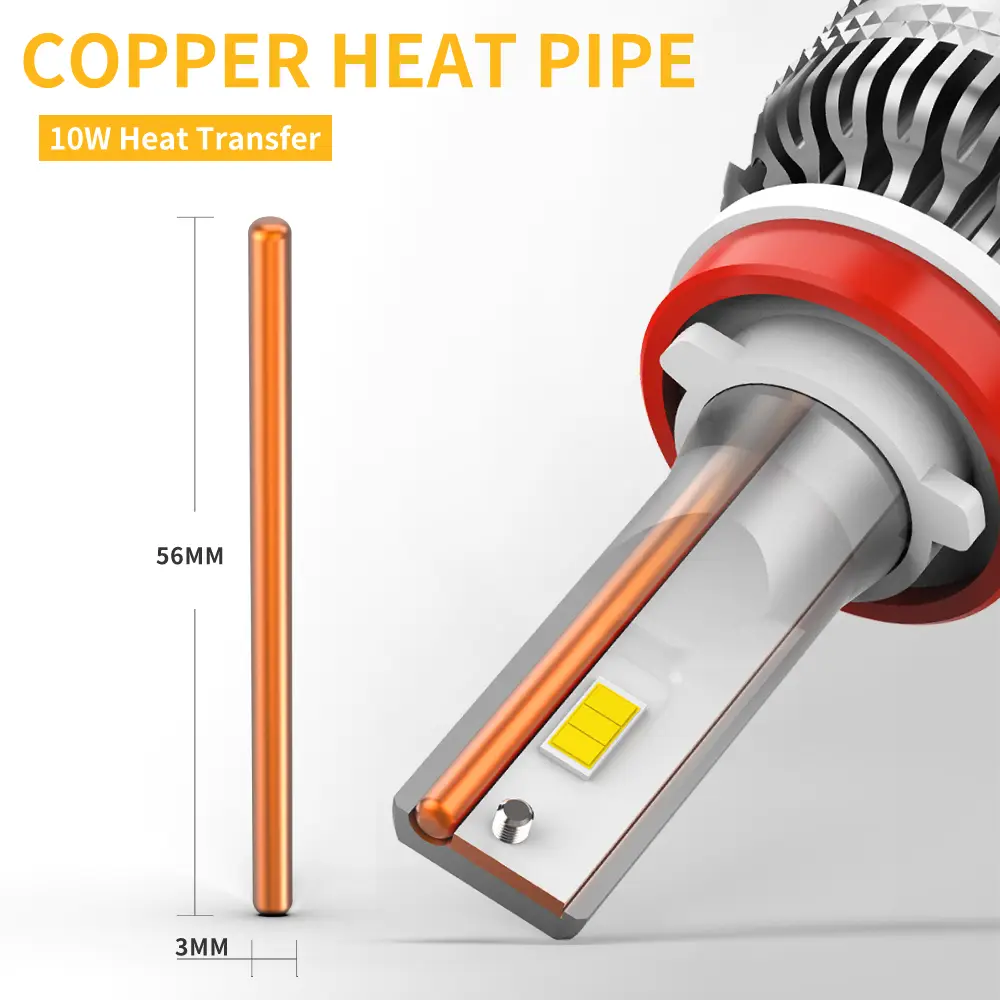 Specifications
Power: 100W(50W per bulb)
Lumen: 12000LM(6000LM per bulb)
Lifespan: 30,000HRS
Input Voltage: DC9-16V
Chip: Flip Chip
Waterproof: IP67
Warranty: 1 year