9006 LED Headlight Bulb – 80W 9600LM 6500K White
Upgrade halogen headlights with the 9006 LED headlights. Incorporating design elements in the shape of a Rabbit, this 80W 9006 LED headlight bulb is a great headlight replacement bulb that is 400 times brighter than halogen.
Equipped with a 55MIL*6 LED flip chip, each bulb can provide a high brightness of 40 watts and 4800 lumens.
At the same time, thanks to the efficient and intelligent cooling system, this 80W LED bulb is more energy-efficient than halogen and has a lifespan of up to 30,000 hours.
The LED chips position is 1:1 same as the halogen, making the beam pattern perfect with no shadow and no dark spots.
Still looking for the 9006 LED bulbs to replace your dim halogen bulbs? Upgrade your headlight bulb with these 80W 9600LM LED bulbs today, to see farther and drive safer tomorrow! Boslla offers a 1-year warranty and 30 days return for all led bulbs.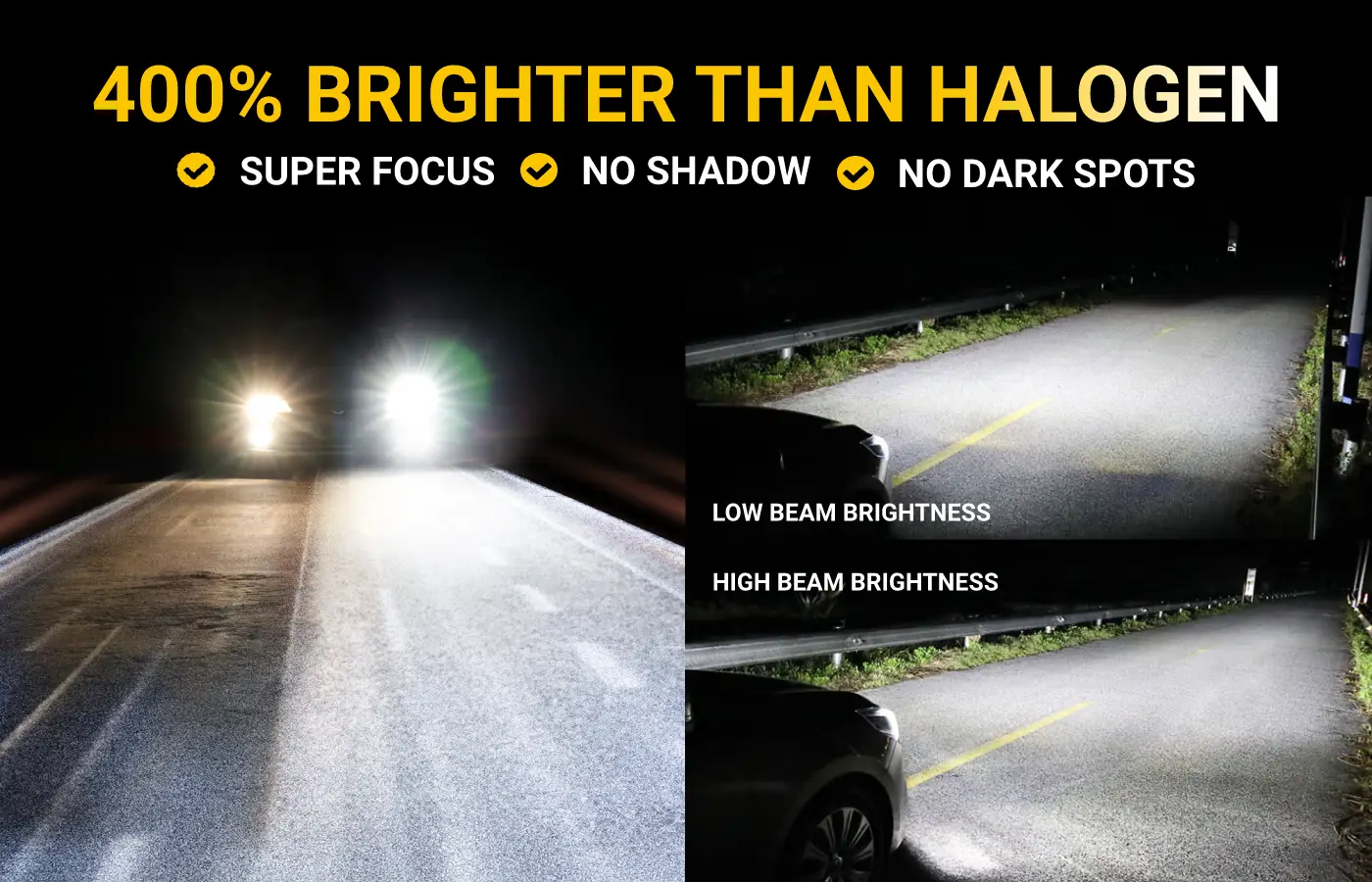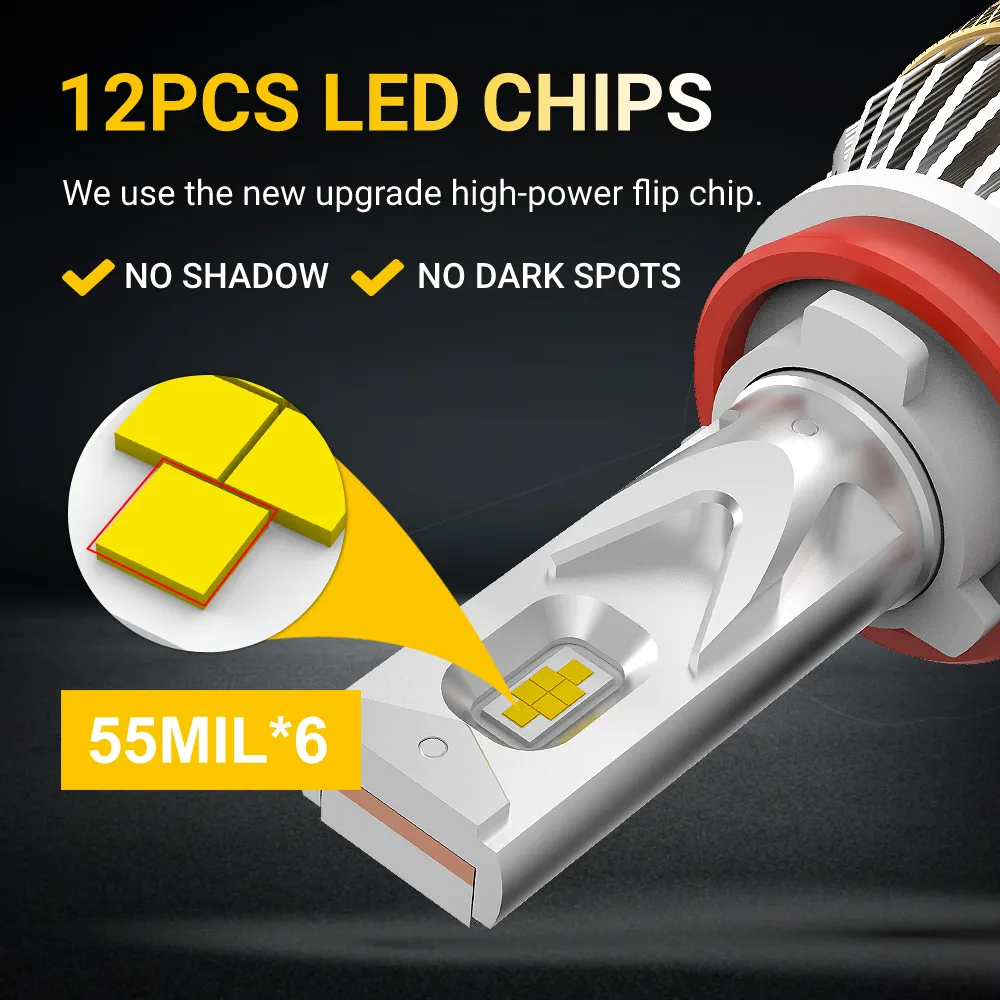 Equipped with a 6pcs*55mil high power flip chip, producing incredible brightness with an output of 80W 9600LM per set.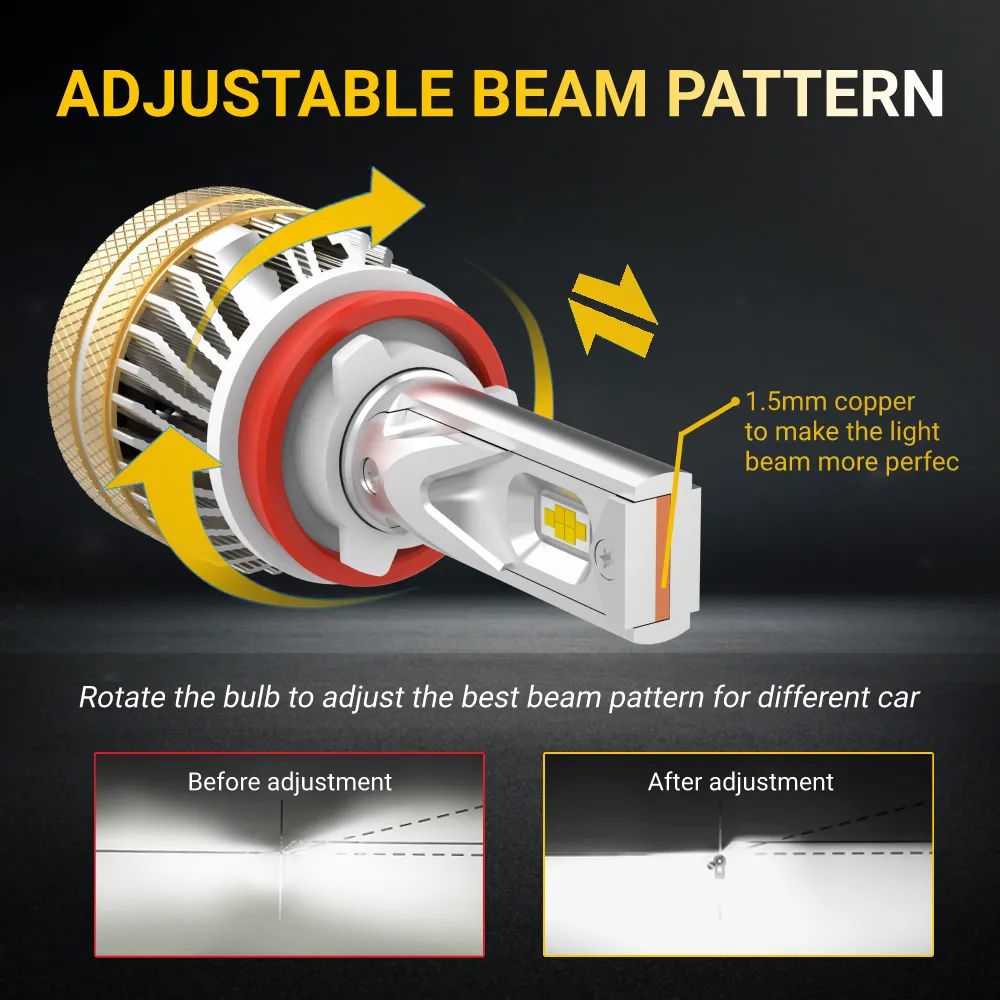 360-degree adjustable holder, making the perfect light beam pattern available for different types of headlight assemblies.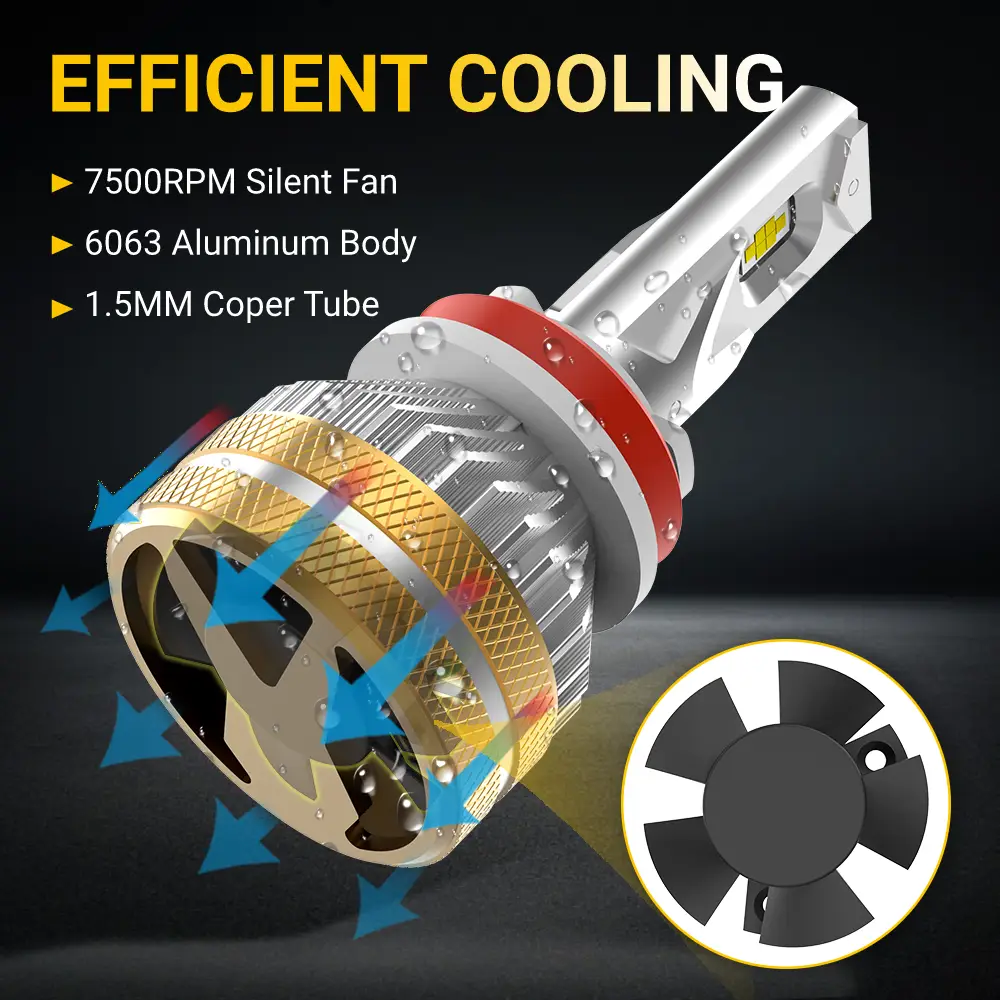 Composed of 6063 aluminum, 1.5MM copper tubes, and 7500 RPM fans, ensuring a life span of over 30,000 hours.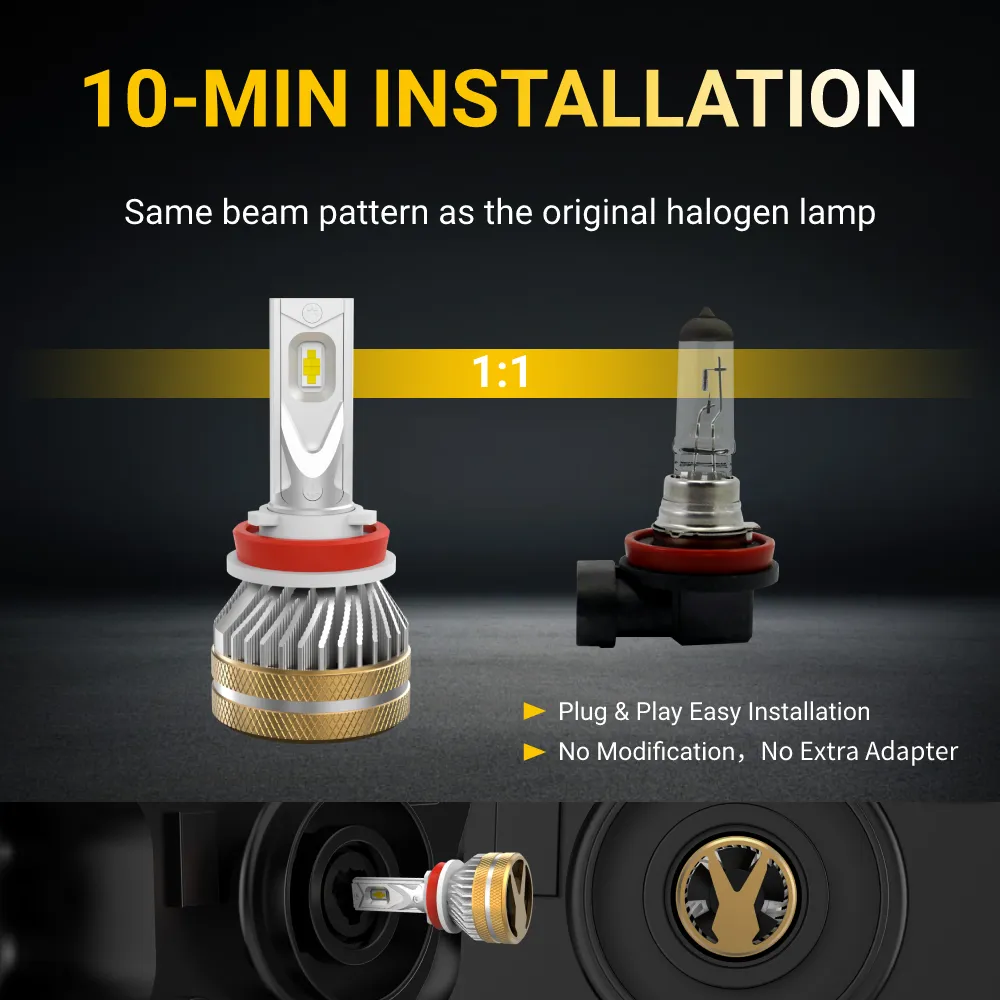 100% Plug and play, no additional wire/adapter, and no modifications are needed. Simply replace the bulbs yourself!

Specifications
Power: 80 watts/set, 40 watts/bulb
Lumen: 9600 lumens/set, 4800 lumens/bulb
Color Temperature: 6500k white
Lifespan: Over 30,000 hours
Installation: Plug & Play
Voltage: DC 9-16V
Waterproof: IP67
Warranty: 1 year