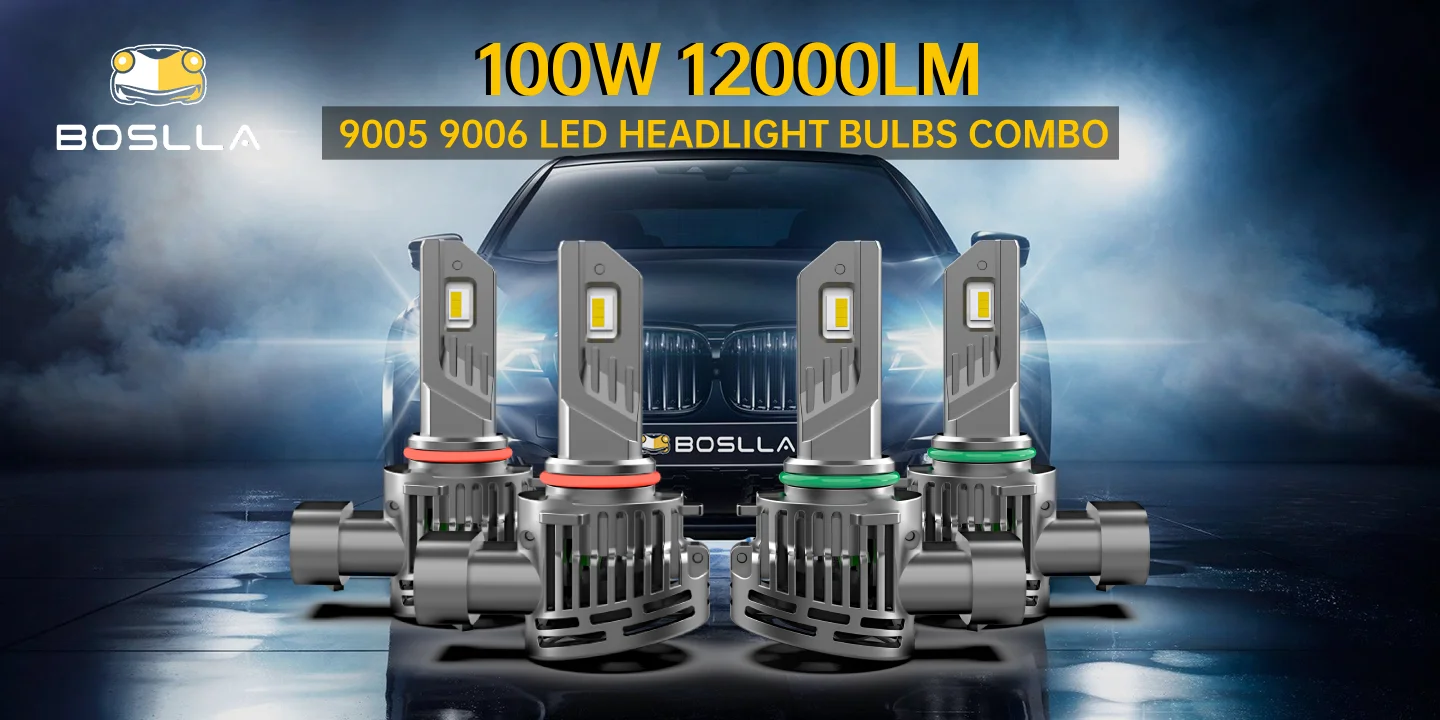 9006 + 9005 LED Headlight Bulb 100W 12000LM 6500K White – Combo Pack
If you're looking to replace your factory dim halogen bulbs and improve your visibility at night, this 100W wireless 9006 9005 led headlight bulb is a great option for you.
These 100W headlight bulbs project a bold, bright, and hugely stylish white light with a color temperature of up to 6500K, that amplifies your presence on the road to other vehicles, so you can drive with added style at no cost to safety and comfort. With its compact size and optically correct output, the 9006 9005 LED headlight bulb is a properly-engineered solution that finally provides a true upgrade in performance, with high reliability.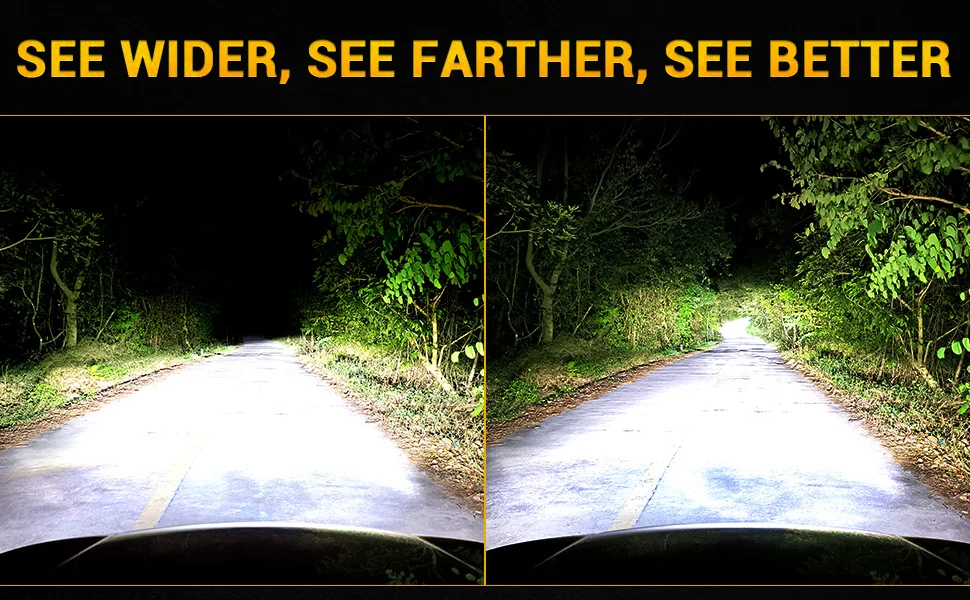 These LED light bulbs will cast a precise light beam that will give you increased visibility, a wider viewing angle, and a much longer lifetime over conventional halogen bulbs.  Give your ride an updated look with a cool white light beam!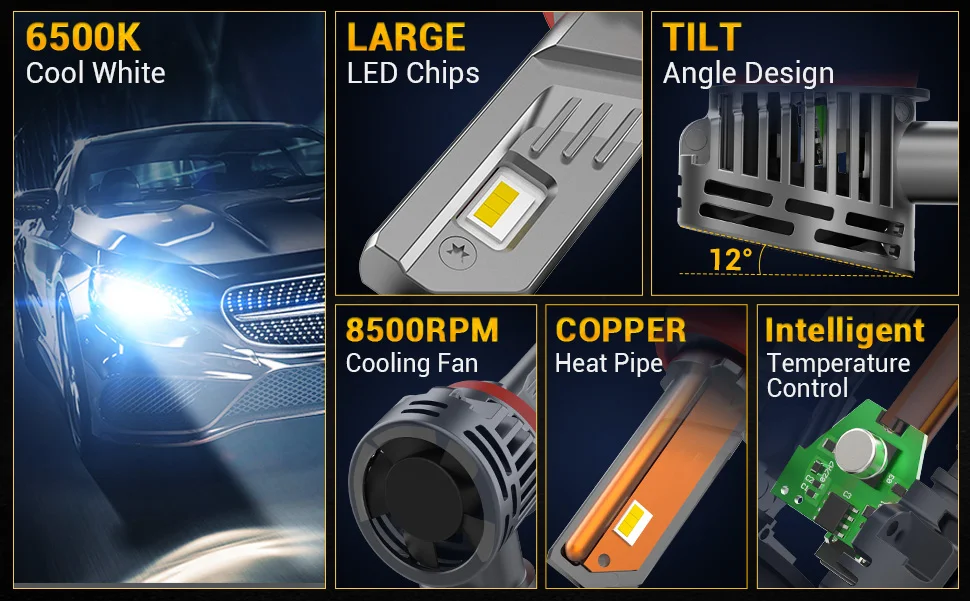 These led bulbs have a highly-effective and reliable cooling system, keeping the bulb running at maximum potential. They include a direct-solder copper core board, a 6063 aluminum body, and an 8500RPM fan.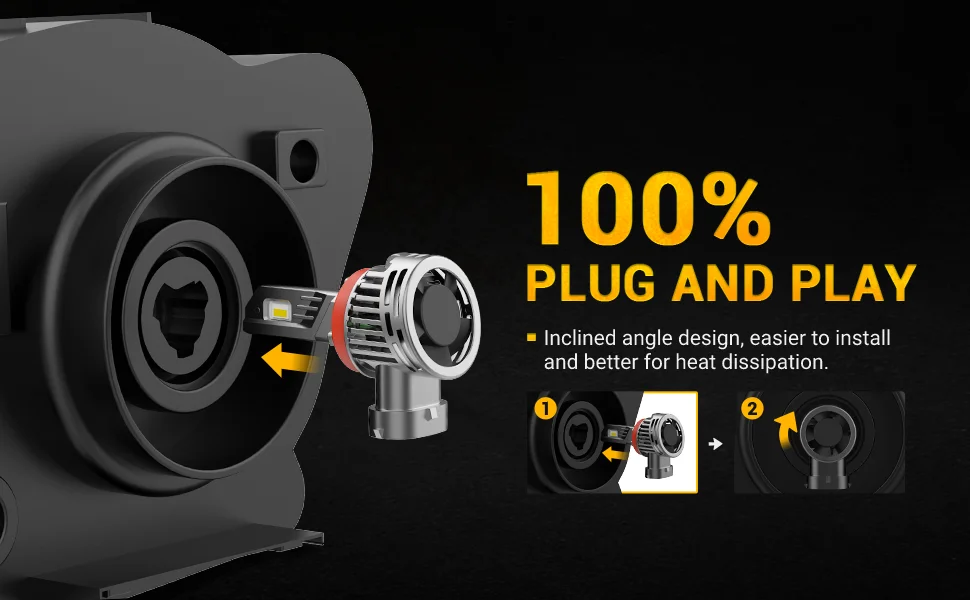 With its tilt angle patented design, these LED bulb fits where other bulbs won't, without cutting or modification. There is no hanging driver, just a compact bulb that fits perfectly behind dust caps and in tight spaces.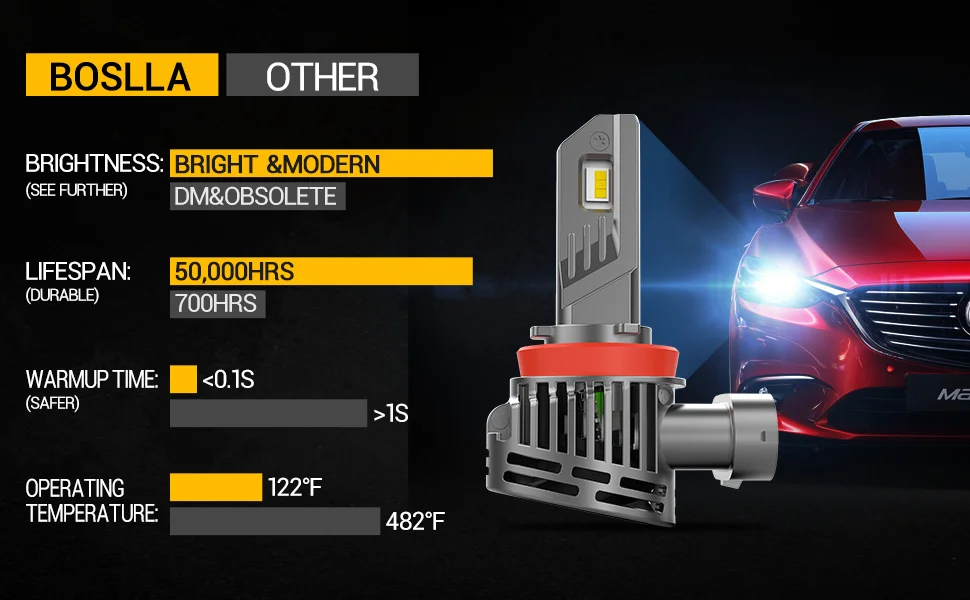 Each component was designed and tested, with dozens of variations of each component reviewed until we achieved the maximum performance possible.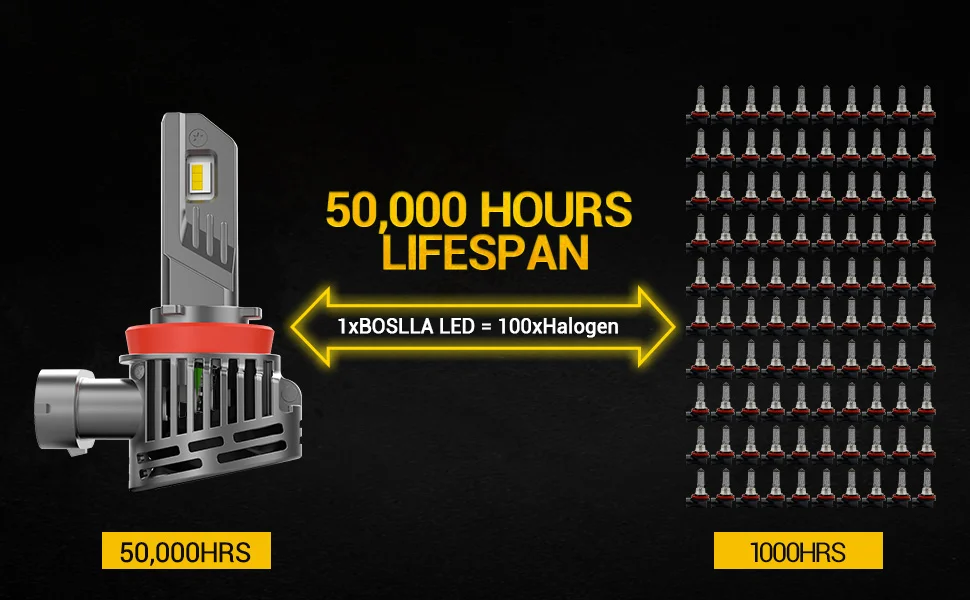 Estimates for the lifespan of a halogen bulb range from 500 to 1,000 hours, our LED bulbs can last as long as 50,000 hours, meaning you may never have to replace LED bulbs.
Specifications
Color Temperature: 6500K
Power: 100W/Pair
Lumen: 12000LM/Pair
Lifespan: Up to 50,000 hours
Working Temperature: -40℃ to 80℃
Voltage: DC 9-16V
Waterproof Level: IP68
Warranty: 1 Year