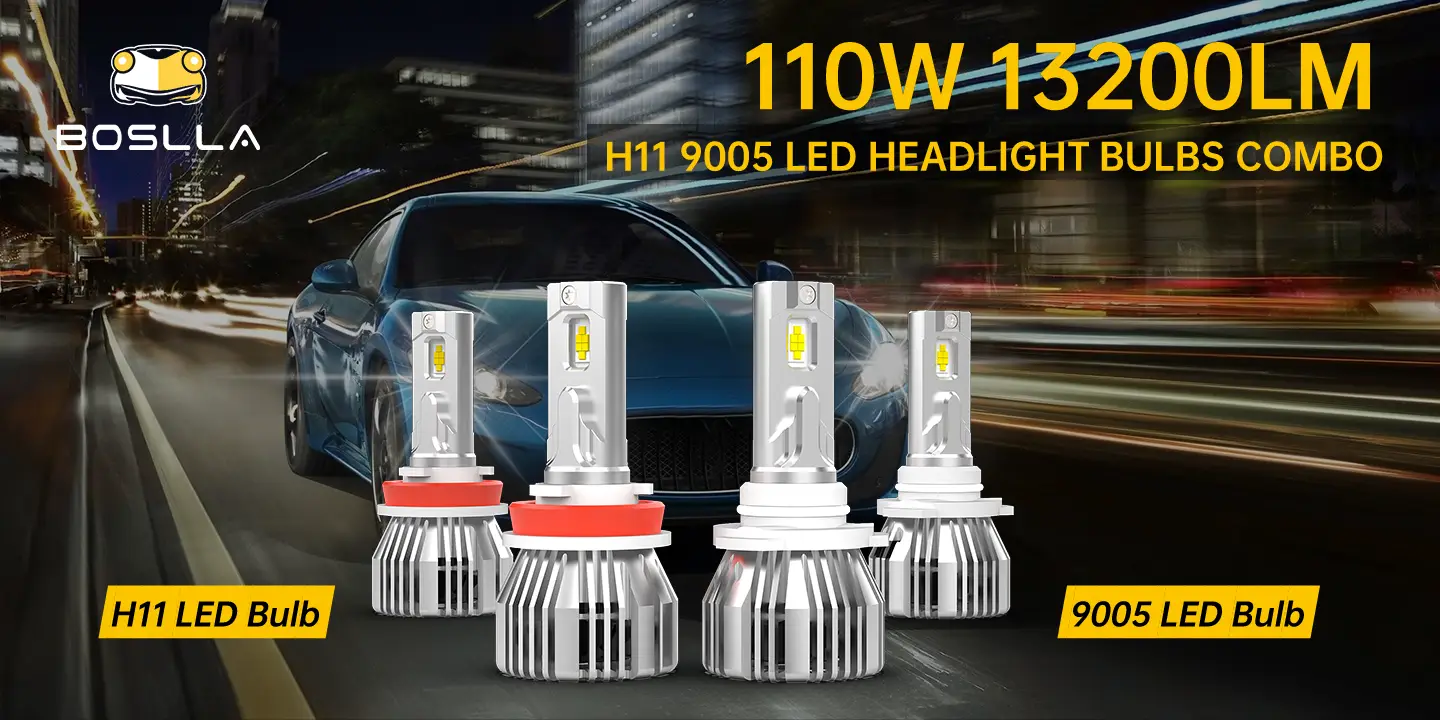 H11 + 9005 110W 13200LM LED Headlight BulbS – Combo Pack
These 110W 13200LM H11 9005 LED headlight bulbs are a direct LED replacement for existing halogen bulbs. No conversion kit is required. No filament to break. Just pure bright, white light to improve your nighttime driving experience using Boslla 110 Watts 13200 Lumens LED replacement headlight bulbs.
– Main Features –
500% Brighter. These 110W 13200LM H10 LED headlight bulbs produce a clean white-focused light with no glare and a very well-defined beam that replicates the low and main beam pattern of a standard halogen bulb. Each bulb has 12 x 55 Mil LED Flip chips on it making them one of the brightest in the market.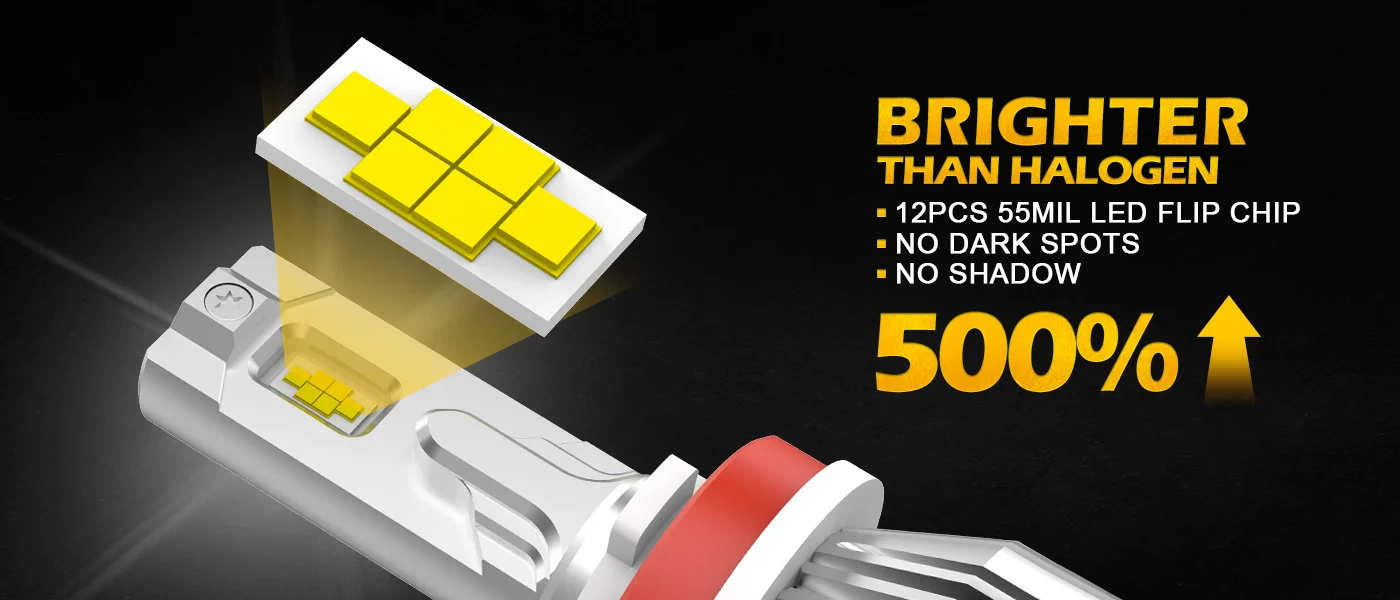 See Further. These 110 watts 6500k H10 LED Headlights Bulbs have a superior cool-white light for better clarity. The reach of the beam (how far you can see ahead) is excellent and will provide an all-around much-improved performance over halogen bulbs. They switch on immediately to give you instant light at maximum brightness. They will improve your nighttime driving experience.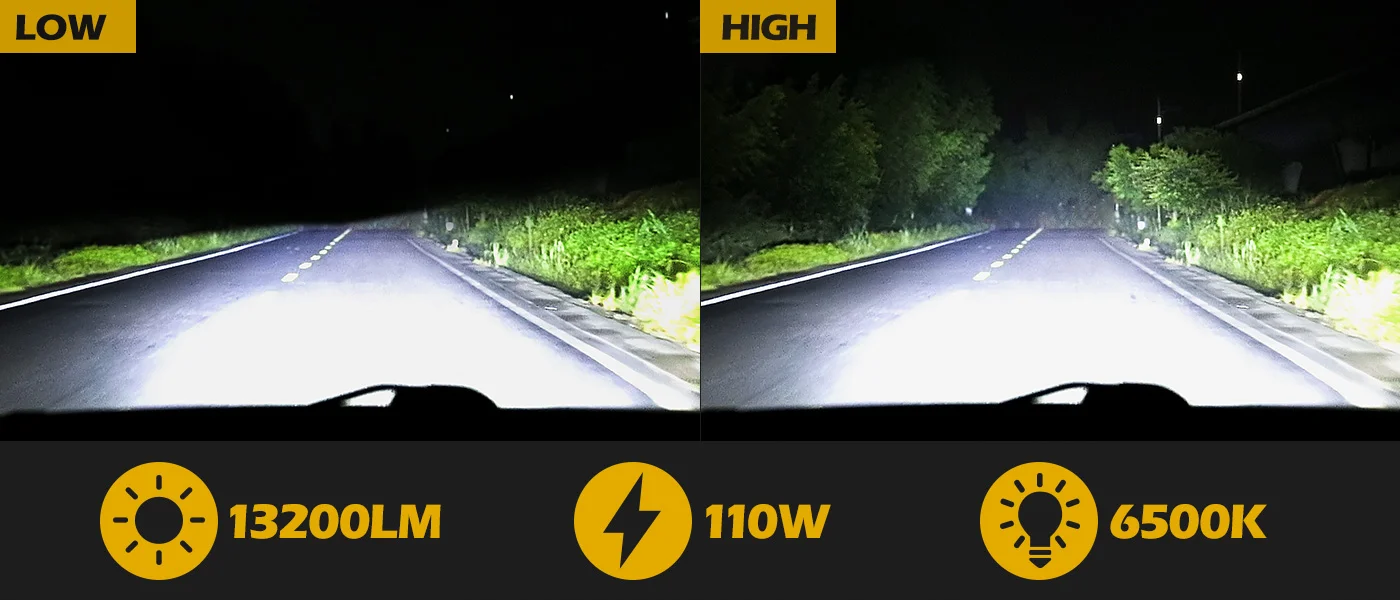 Street Legal Output. This 110 Watts H10 LED bulb was engineered with advanced optical design software, perfectly matching the filament location, allowing the LED to focus light just like your original bulb, preserving the focus and hotspot, with no added glare. This is a safe, functional output, in compliance with photometric standards.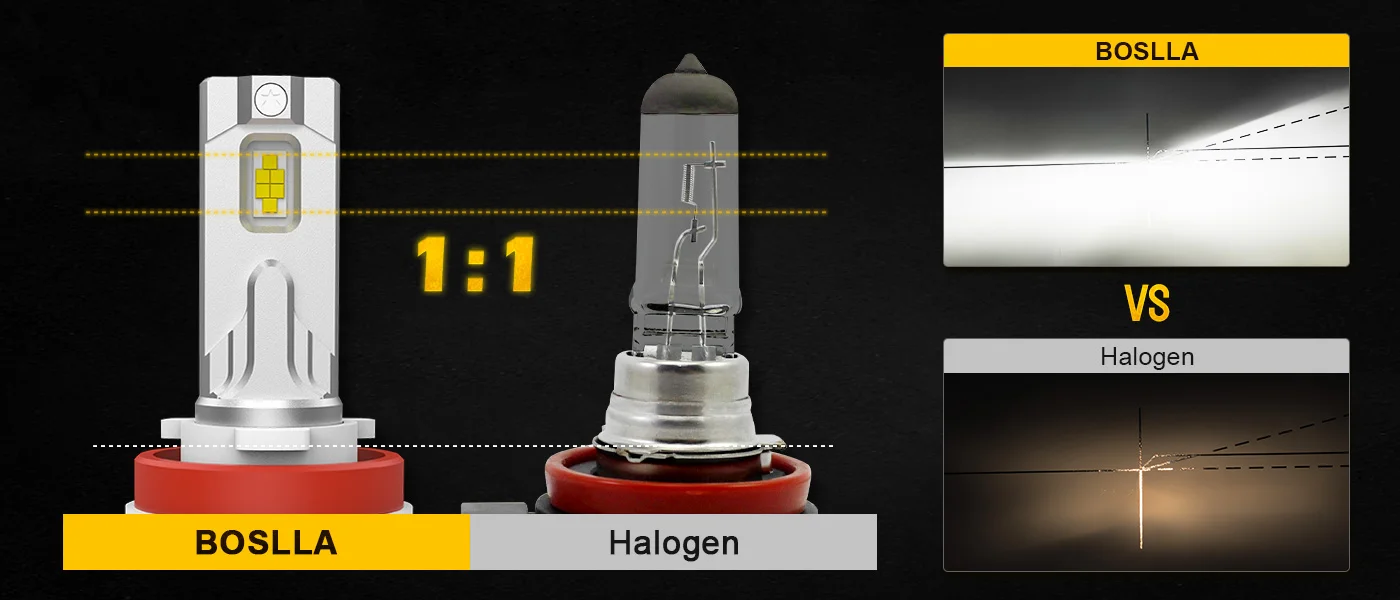 50,000 Long Lifespan. A long-lasting, durable design that outlives traditional halogen bulbs. Superior thermal management designed to maximize the life and performance of these 110 watts H10 LED bulbs. IP 67 Waterproof and vibration proof with IC Control, they are manufactured from aviation grade aluminum so are built to last.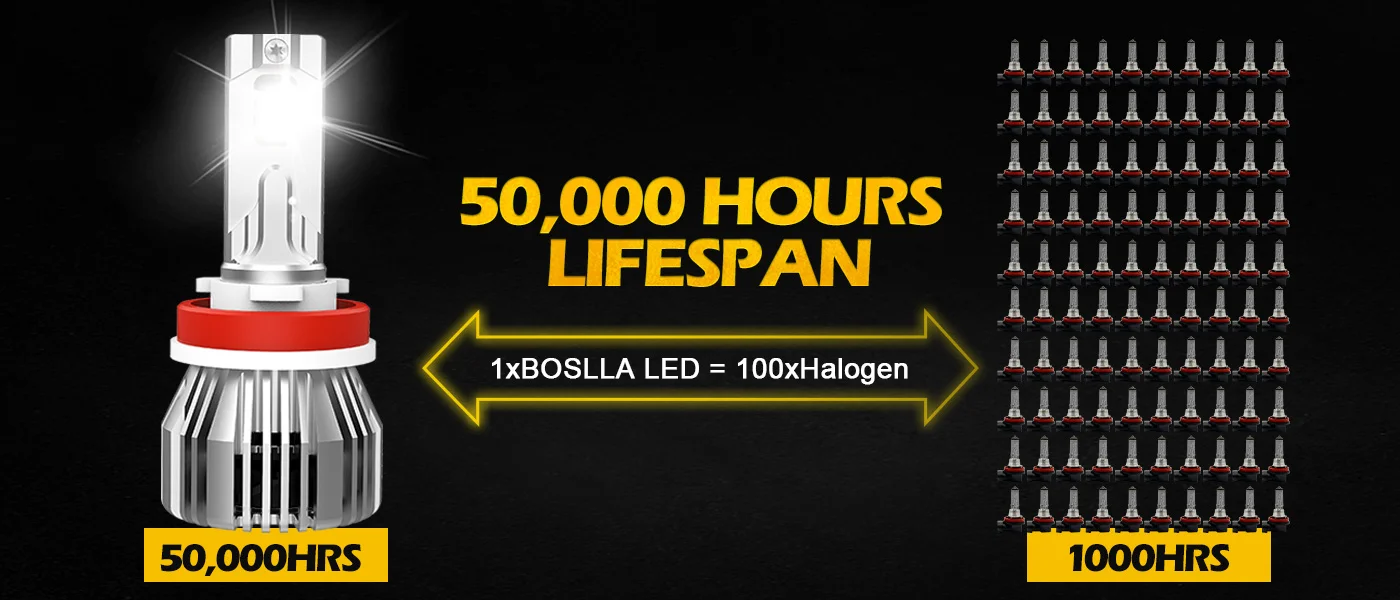 10 Minutes Easy Installation. Adjustable for left-hand and right-hand drive vehicles to ensure the correct beam pattern with a very simple twist mechanism that locks the bulb into place, these can be universally fitted with ease and are a simple plug-and-play solution with no changes to your existing wiring, they plug into your existing headlight socket.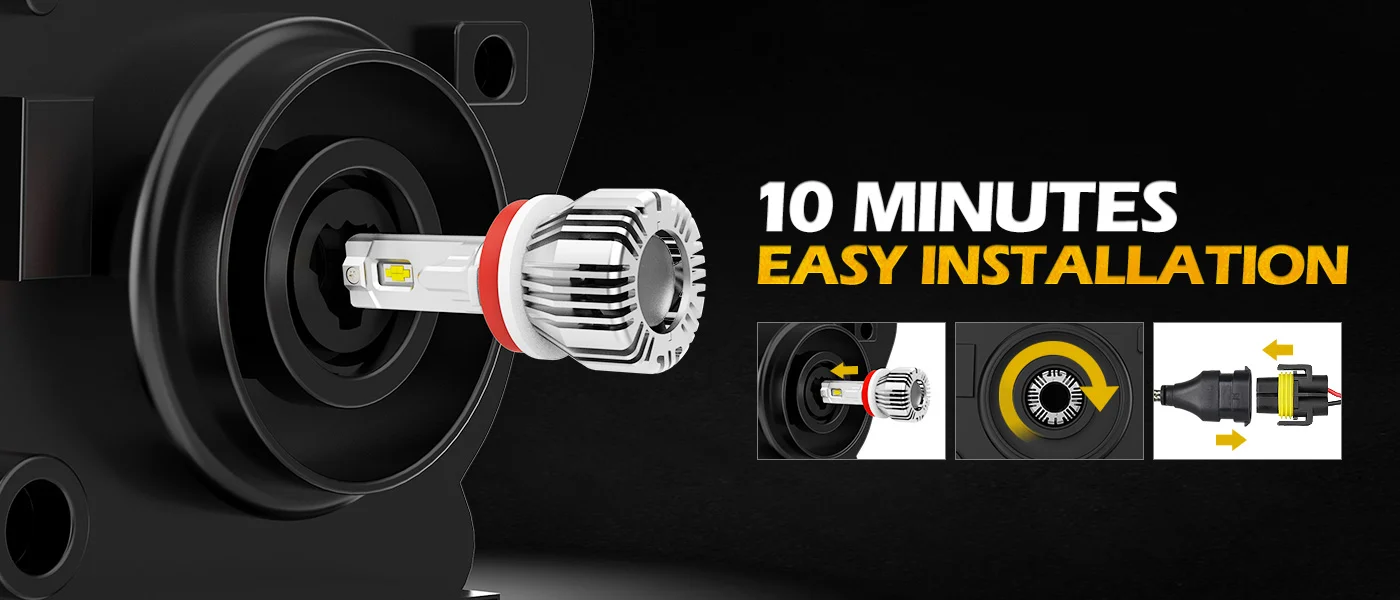 – Specifications –
Color: Pure White 6500K
Wattage: 110 Watts Per Pair
Lumen: 13200 Lumens Per Pair
Lifespan: Up to 50,000 Hours
Waterproof: IP 67 Waterproof
Warranty: 1 Year Warranty
– Warning Canceller / Anti-Flicker –
Please note that some vehicles (such as the 2007+ Dodge, Chrysler, Jeep, GMC, BMW, Mercedes-Bens and more) may require a set of canbus adapters to be installed.
For American vehicles, we advise the Resistor decoder, while for European vehicles, the Capacitor decoder.
To confirm if need a DECODER or not, just remove the original headlight bulb and check if the dashboard show BULB ERROR or not. If your headlights share the same bulb with DRL, there may be a flickering issue, please also try to install CANBUS adapters.