Best and Brightest LED Headlight Bulbs - 140W 16800LM
Getting sick and tired of your dim factory headlights? Upgrade with a set of bright LED headlight bulbs.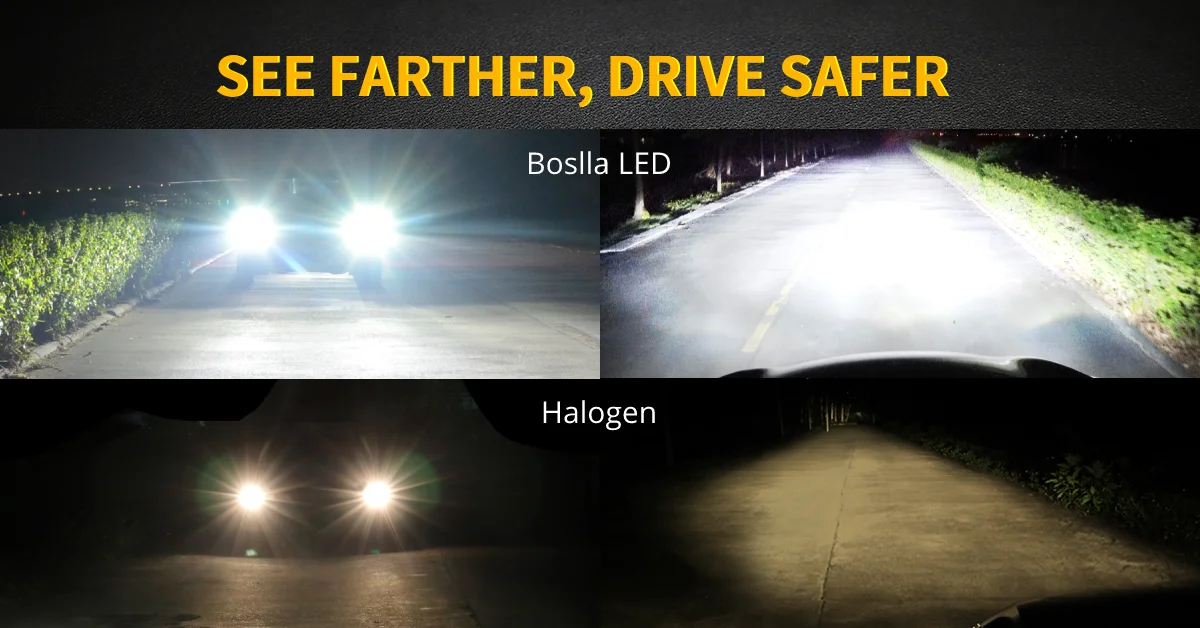 These Super Bright LED Headlight bulbs are among the brightest LED bulbs on the market, thanks to enhanced heat-sinking technology.
They have dedicated 70-watt power consumption with 8,400 lumens each, 6000K cool white color temp, they are 6 times brighter than halogen bulbs. You can adjust the beam to fit practically any housing, making it impossible for other drivers to miss you and for you to maintain a careful eye on the road.
The LED headlights are also designed to regulate the temperature, resulting in a 30,000-hour lifespan. They are an excellent product that will offer any car an incredible new look!
Features
360-Degree - No dark spots LED headlight bulbs, 360-Degree light source illuminate without shadows or dead angles.
600% Brighter - 6*60 Mil premium LED chips to generate 16,800LM brightness with 6000K cool white color, 600% brighter than Halogens.
30,000h Lifespan - 8,500RPM turbo cooling fans ensure a 30,000h lifespan, featuring an IP67 waterproof rating and a 1-year warranty.
10 Mins Installation - CAN-BUS ready for 98% of all vehicles, simple 10-min installation, just plug and play, NO modification needed.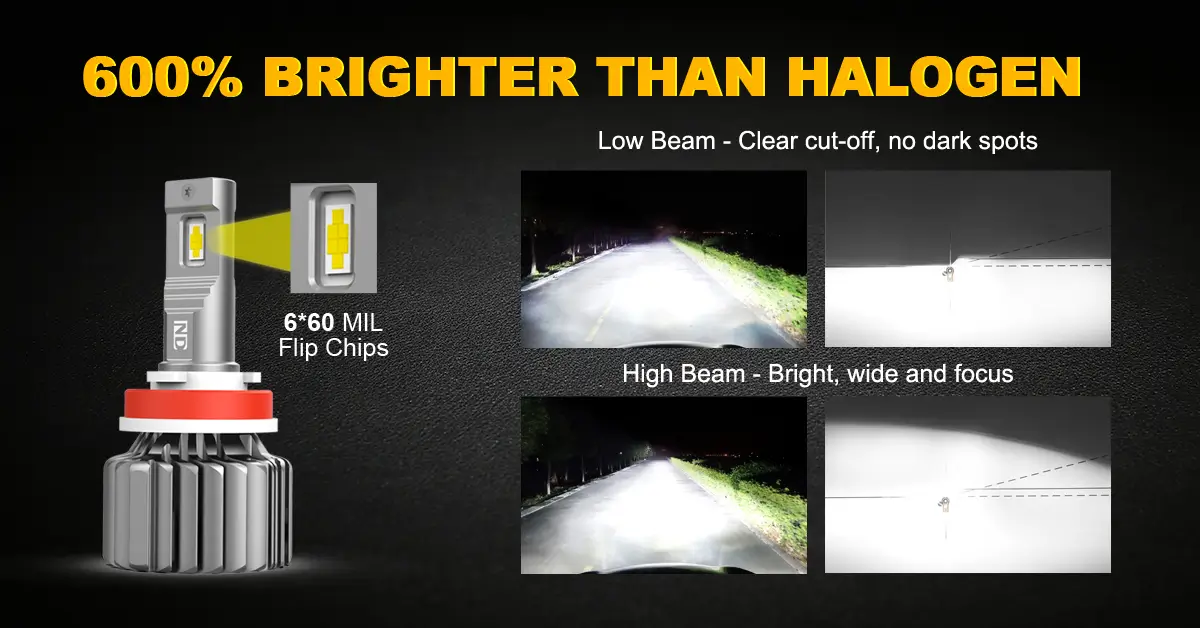 More Illumination Less Blinding
With a 6*60 Mil flip-chip provides a much clearer quality of light and eliminates ghosting, shadows, spots, and dead angles, more illuminating and less blinding for oncoming drivers.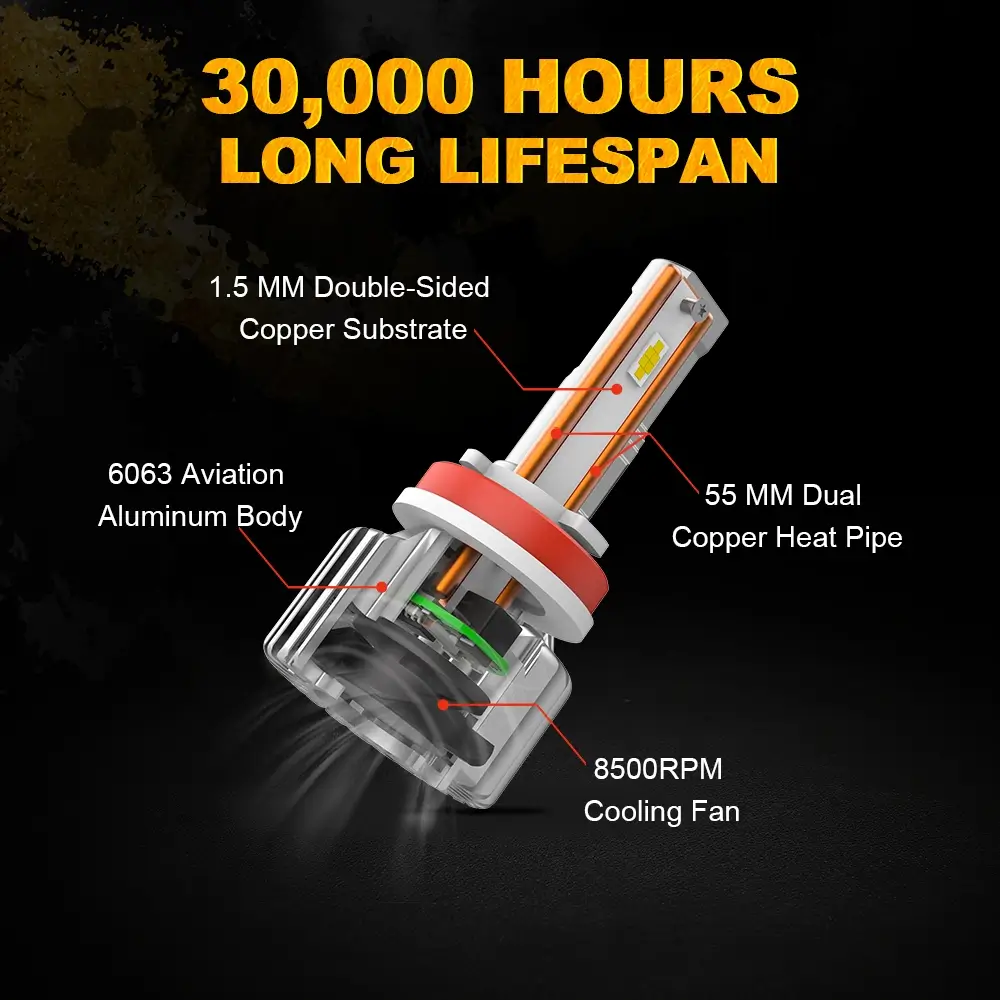 More Efficient Cooling System
The integration of an 85,00 RPM dual roller cooling fan protects your car with 30% faster dissipation to extend its lifespan up to 30,000 hours. Copper material and aluminum casing for great heat dissipation.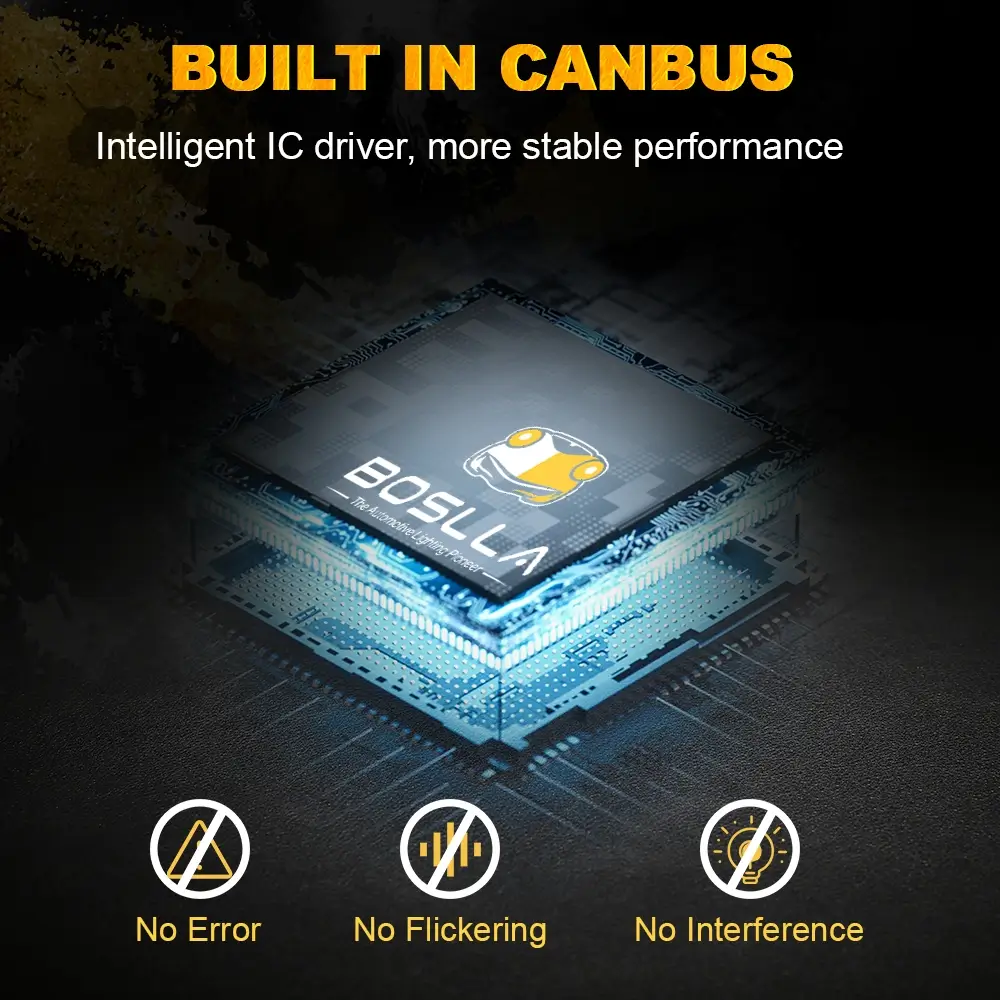 CAN BUS Ready For 98% of Vehicles
For certain brands like Mercedes-Benz, BMW, Volvo, Dodge, Ford Fusion, Ford Focus, Ford Escape, etc, an additional the decoder is needed to avoid flickering and/or error messages.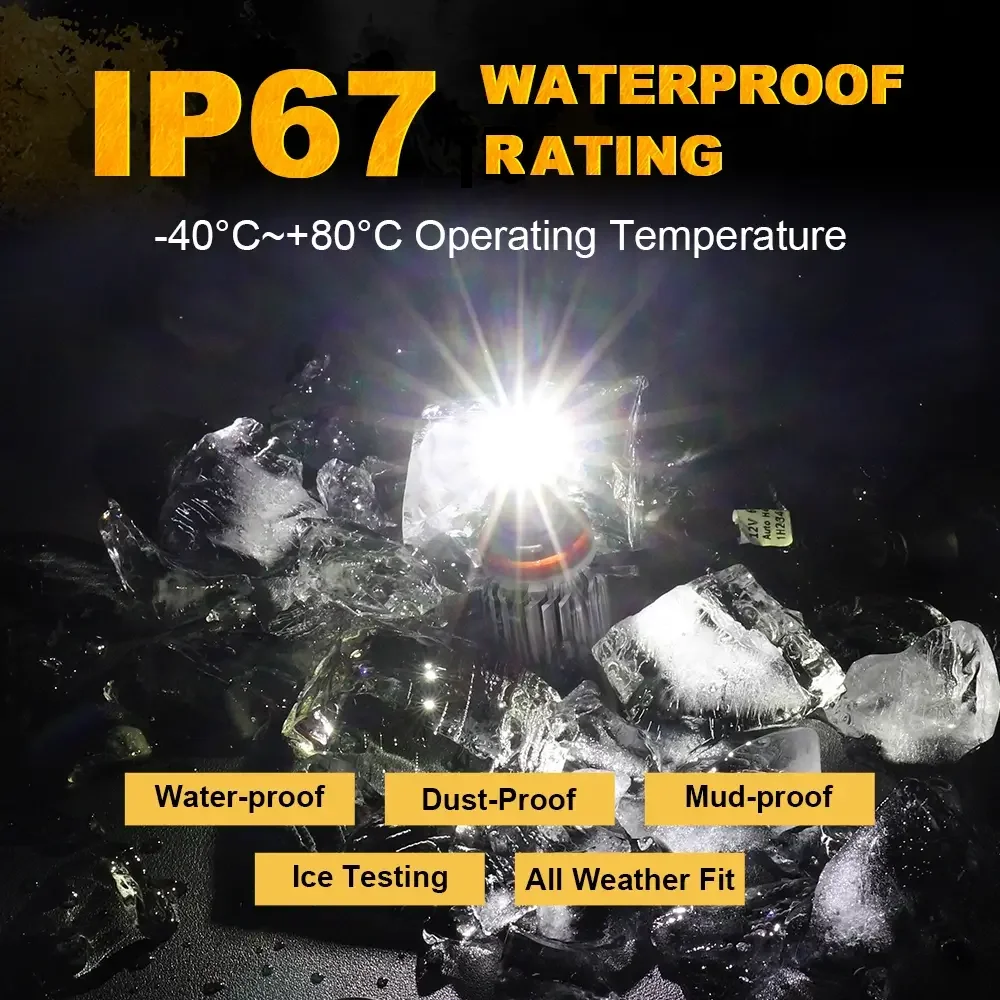 IP67 RATING Waterproof
The exquisite design of integrated technology protects your car by securing a wide range of -40°F to +200°F operational temperature.
Specifications
Voltage: DC 9-16V
Lifespan: Over 30,000 hours
LED Chips: 6*60 Mil Flip Chips
Color Temperature: 6000K White
Light Power: 140W/set (70W/bulb)
Luminous Flux: 16,800LM/set (8,400LM/bulb)
Certification: IP67 Water and Dust Seal, CE, RoHS
Available Size: H1, H3, H4, H7, H8/9/11, H10, H13, 9004, 9005, 9006, 9007, 9012, 5202, 880/881
LED Bulbs Packages
2* LED Bulbs + 2* LED Drives + 1* Manual
Warning Canceller / Anti-Flicker
[Important Note]
Please note that some vehicles (such as the 2007+ Dodge, Chrysler, Jeep, GMC, BMW, Mercedes-Bens and more) may require a set of canbus adapters to be installed.
For American vehicles, we advise the Resistor decoder, while for European vehicles, the Capacitor decoder.
To confirm if need a DECODER or not, just remove the original headlight bulb and check if the dashboard show BULB ERROR or not. If your headlights share the same bulb with DRL, there may be a flickering issue, please also try to install CANBUS adapters.