Upgrade the headlight on your GMC Terrain with Boslla LED bulbs! With a plug-and-play led upgrade for your stock halogen headlight bulbs, you will achieve significantly greater visibility after installing LED headlights on your GMC Terrain.
2010-2017 GMC Terrain LED Headlight Bulb
Low Beam – H11 LED Bulb
High Beam – 9005 LED Bulb
Fog Light – H11 LED Bulb
See Wider, No Dark Spots, No Blinding
These H11 H9 H8 led headlight bulbs are the same beam designed as halogen bulbs. Ultra-thin baseboard to ensure 360°lighting without black spots. The closer light-emitting area of the halogens also offers a super-focused and safe beam pattern, delivering wider angle and farther range light on the road. No glare and do not blind to oncoming traffic.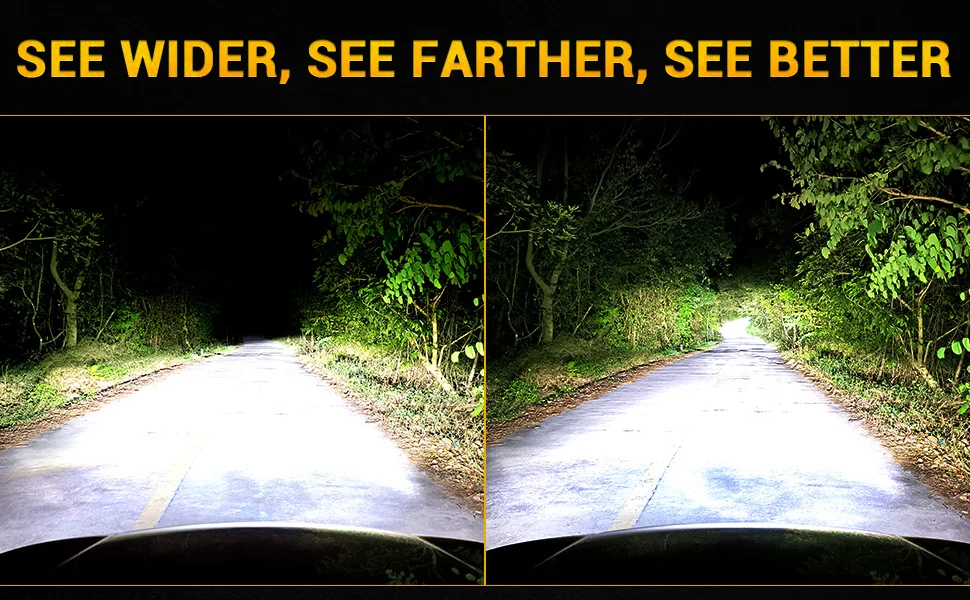 Unrivaled Powerful Performance
The ultra-thin and large LED flip chip for a farther and wider brightness. The all-in-one design perfectly matches the original bulb. With intelligent temperature control plus ultra-thick copper tubes and high-speed fans, the heat dissipation performance is further improved with a longer lifespan.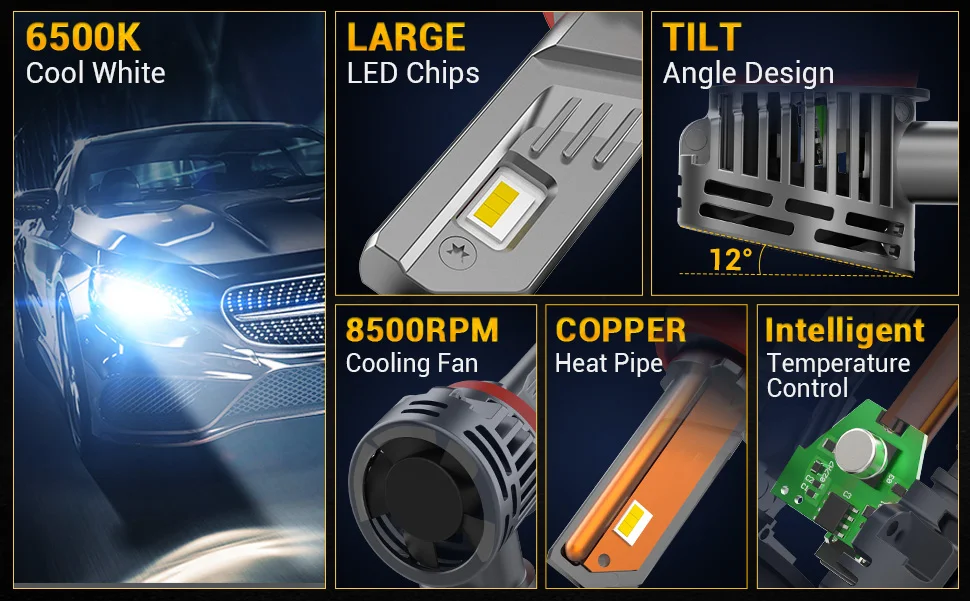 50,000 Hours Long Lifespan
The new H11 LED bulbs are equipped with an intelligent temperature control system, a powerful 8,500PRM silent fan, an aviation aluminum body, and a double copper plate heating tube, the heat dissipation performance is further improved, and the life span is up to 50,000 hours. Equivalent to 100 halogen lamps, no more frequent replacement of bulbs.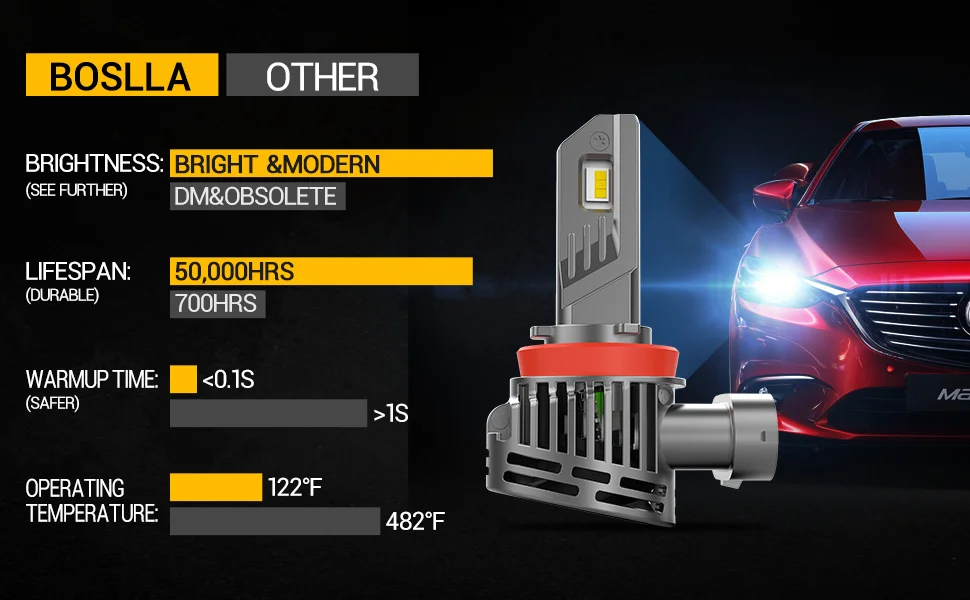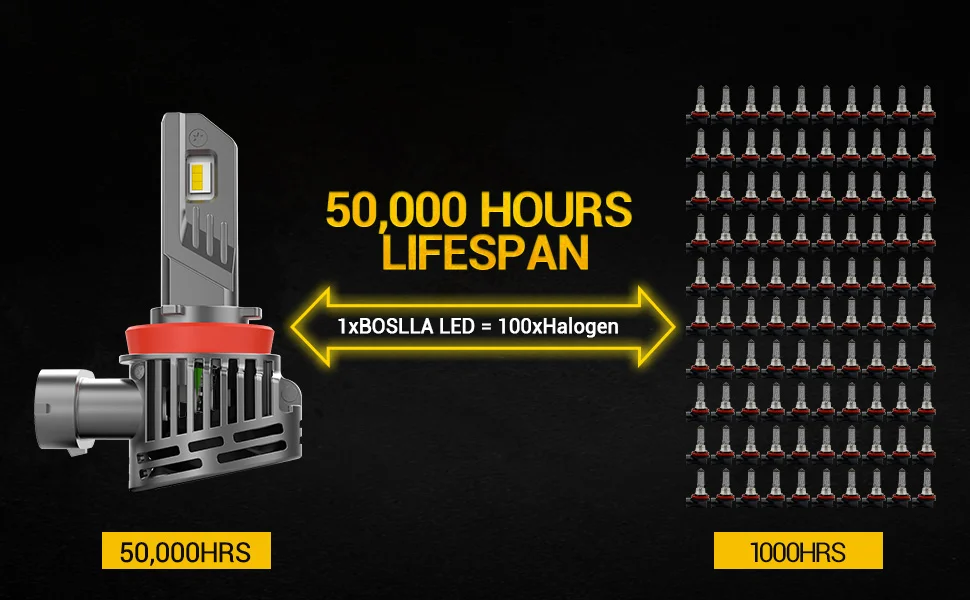 Wireless Design, Plug and Play
90 degrees base design same as halogen, with no external driver or connector. Perfectly fit into your housing and factory sockets, and even in tight spaces. Non-polarity and plug-n-play design, this H11 led headlight conversion kit can be easily installed within 10 minutes, with no tools or modifications needed.