This unique LED RGB Headlight Bulb offers two functions: 6500k white headlight mode plus 7 RGB color modes, two in one! The RGB colors are optional, which means you can select one color you like. The 6500k white is with 40w 4800lm high brightness per bulb, bright and powerful, helping you see brighter at night. The color is controlled by the headlight switches, you just need to switch on-off-on to change the colors. Custom builds need customizable lights. Boslla RGB headlight bulb will not only improve your night driving visibility but also give your car a new & cool look!
Key Features:
OEM switches control.
6500k white + 7 RGB colors.

The RGB colors can stay in one or keep it gradient

Up to 300% increase in effective lux over halogen.
Mimics halogen filament for accurately focused light output.
Single copper PCB design for maximum heat management.
Function Tips:
The default startup mode is white light.
Switch within 10 seconds to change mode.
Quick Switch 4 times to enter Color Settings.
Switch to change and select a color in Color Settings.
Idle for 10 seconds to autosave color and exit settings.
White light flickers to indicate entering or exiting settings
Bulb Specs:
White LED chip: 40w 4800lm per bulb
RGB LED chip: 10w 500lm per bulb
White Color Temperatures: 6500k
Voltage: DC 9-16V
Waterproof: IP67
Warranty: 1 Year
Videos: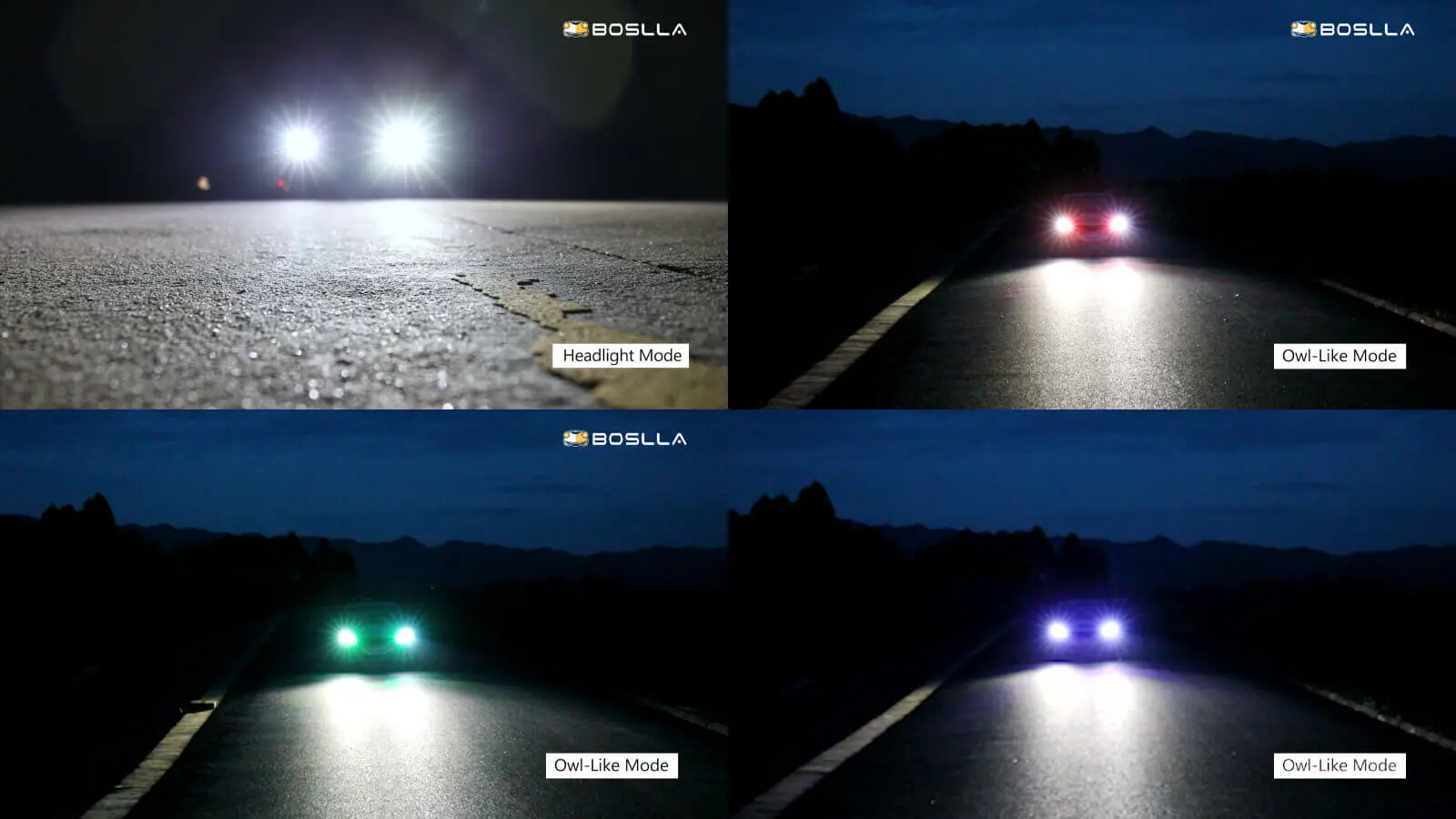 40W 4800LM 6500K White + RGB Colors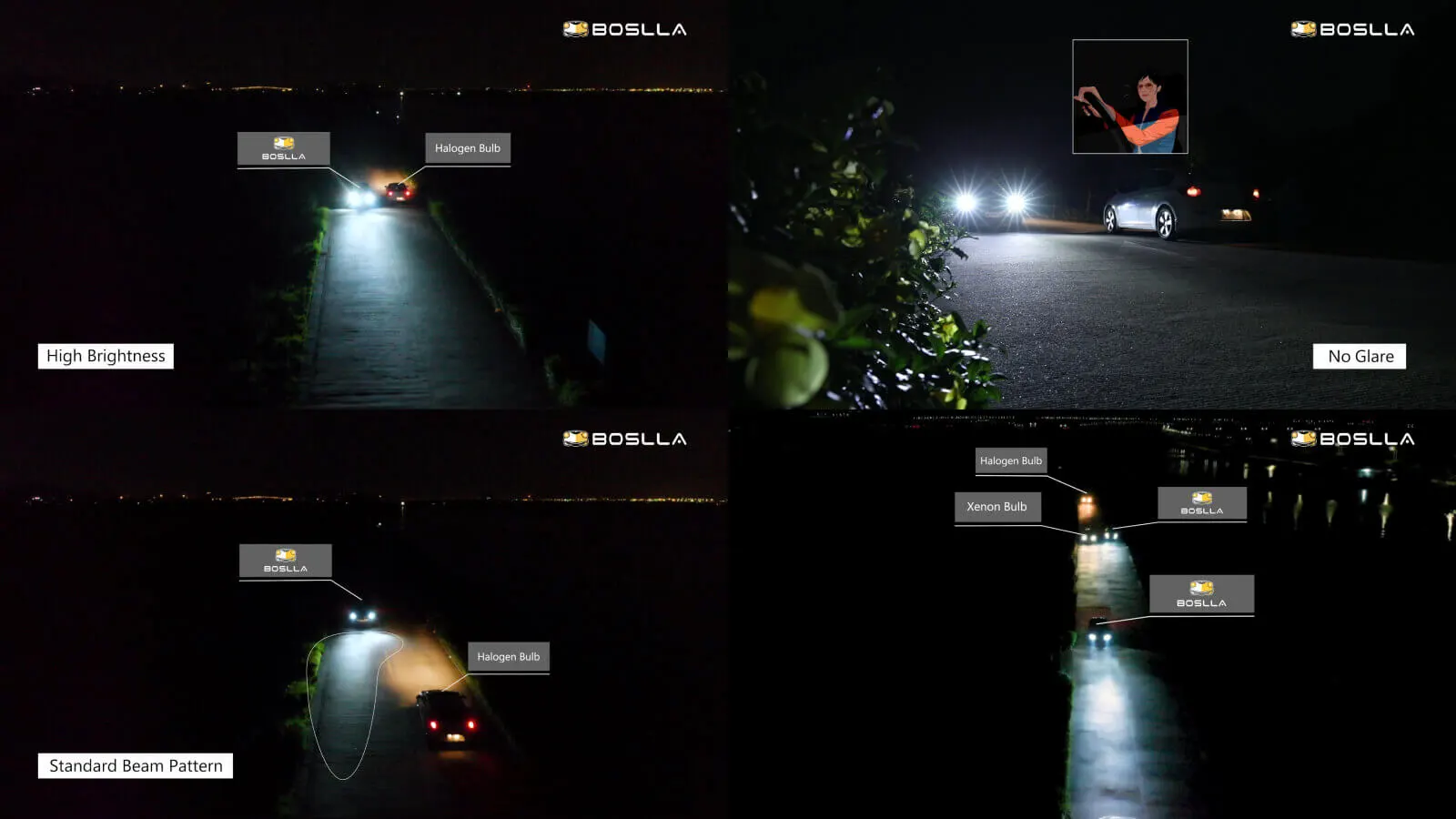 High Brightness, No Dazzling, No Glare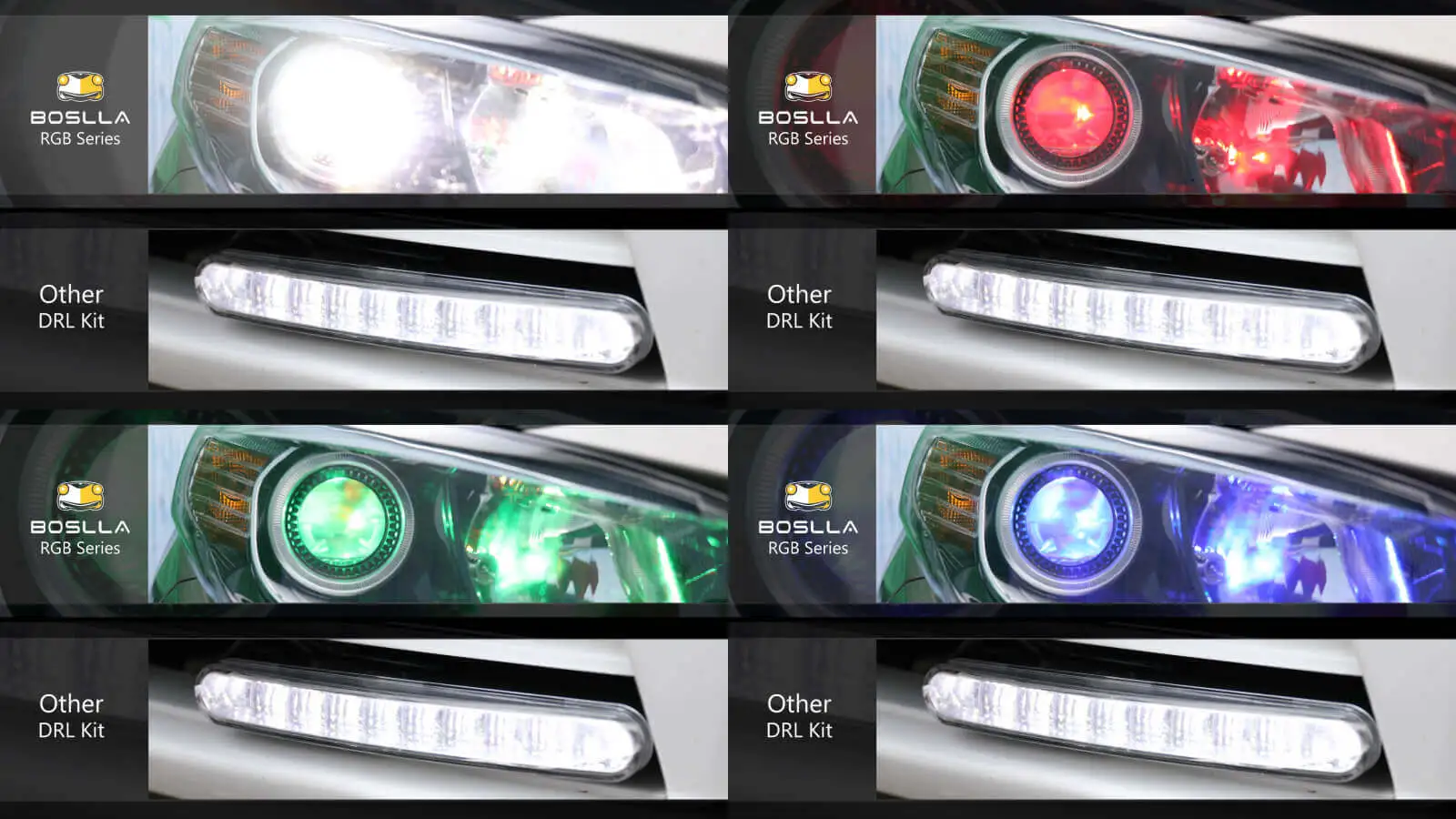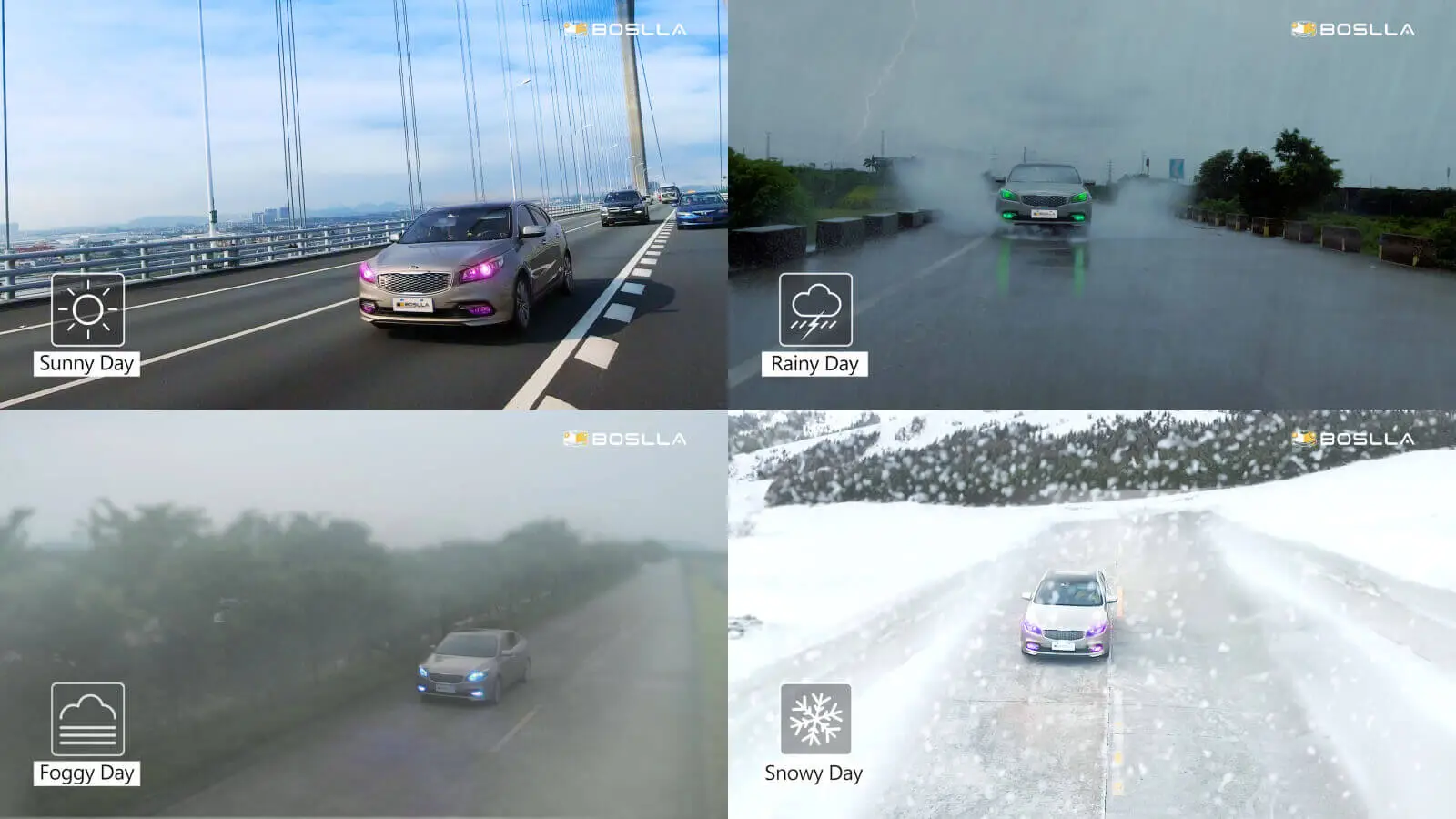 Sunny, Rainy, Foggy, Snowy, All Weather Fit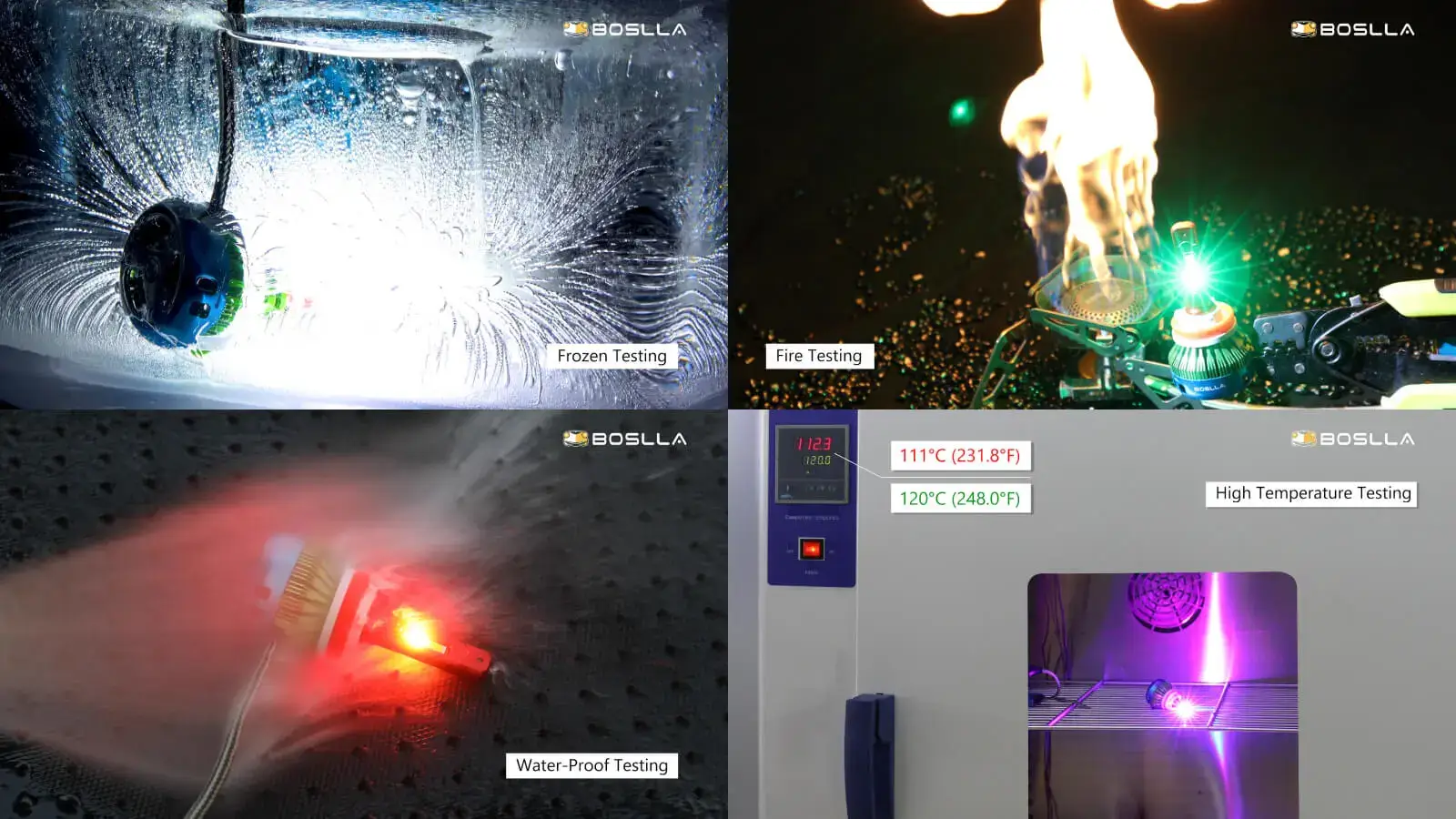 Extreme Durability Testing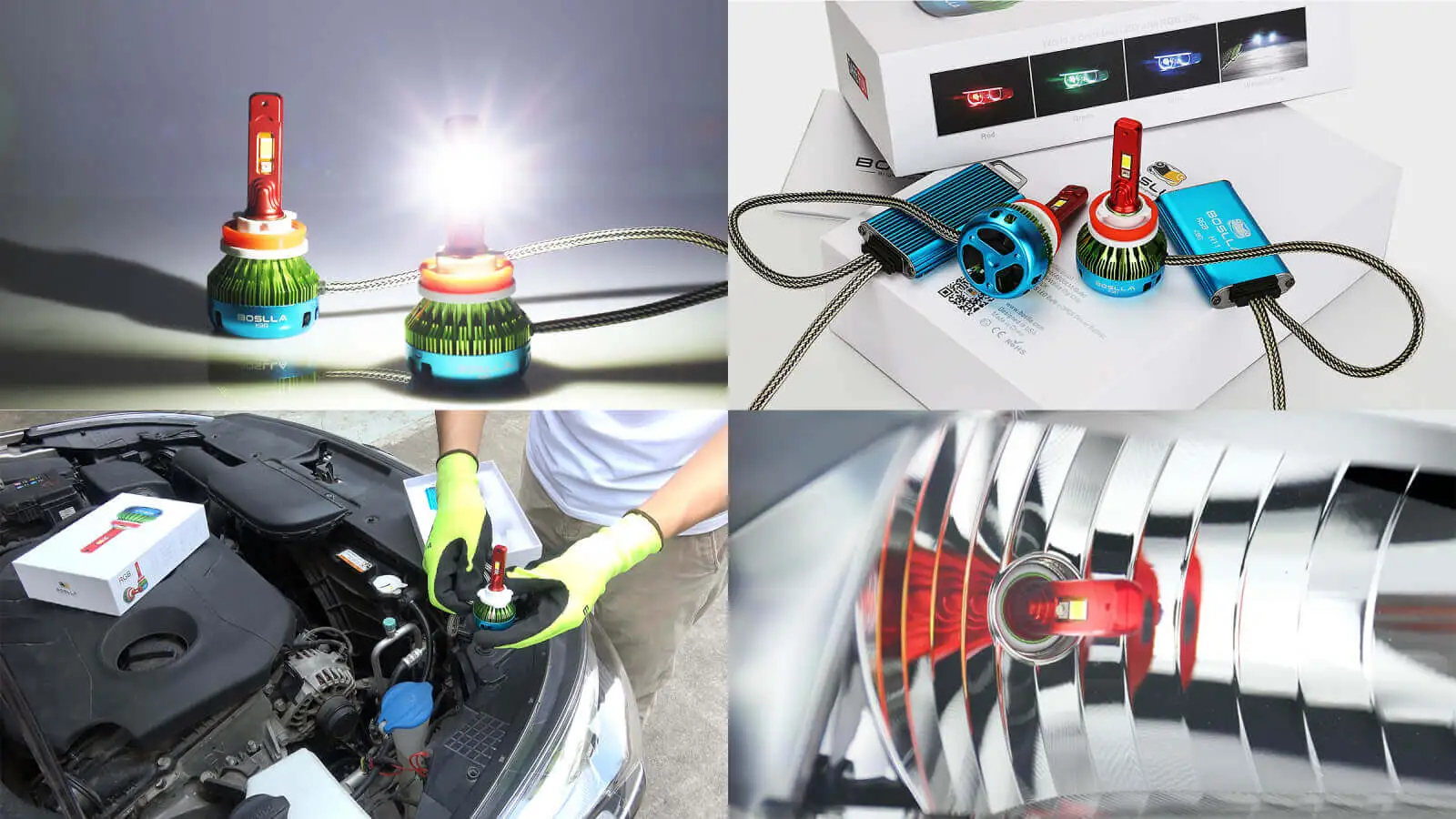 Plug and Play Easy Installation