This unique LED RGB Headlight Bulb offers two functions: 6500k white headlight mode plus 7 RGB color mode, two in one! Improve your visibility and driving safety and create multi-color special effects.
The 6500k white is with 40w 4800lm high brightness per bulb, bright and powerful, for better visibility and safer driving in darkness and inclement weather. The RGB color is a gradient from Red-Green-Blue, very cool. Upgrading your vehicle's functionality and injecting it with a huge dose of WOW factor aren't necessarily mutually exclusive endeavors, because you can easily accomplish both with the Boslla RGB LED Headlight Bulb!
If you would like the color optional RGB, check this one>>. 
Key Features:
OEM switches control.
6500k white + 7 RGB gradient colors.
Up to 300% increase in effective lux over halogen.
Mimics halogen filament for accurately focused light output.

The RGB color is gradient.

The default startup mode is white light.
Quickly switch 3 times to change to RGB mode.
Bulb Specs:
White LED chip: 40w 4800lm per bulb
RGB LED chip: 10w 500lm per bulb
White Color Temperatures: 6500k
Waterproof: IP67
Warranty: 1 Year
Simple color control with OEM headlight switches. When you turn off the headlights, it will start with the 6500k white color, then you can switch off-on to change to the RGB mode. If you've been looking for color-changing headlights with non-app control and non-Bluetooth compatibility, these RGB headlight bulbs are just what you've been dreaming of.
They're direct replacements for your standard bulbs and install without requiring any modifications to your vehicle, and with an expected lifespan of 50,000 hours or more, they'll most likely be the last headlight bulbs your car or truck will ever need.
Custom builds need customizable lights. Boslla RGB headlight bulb will not only improve your night driving visibility but also give your car a new & cool look!
Videos: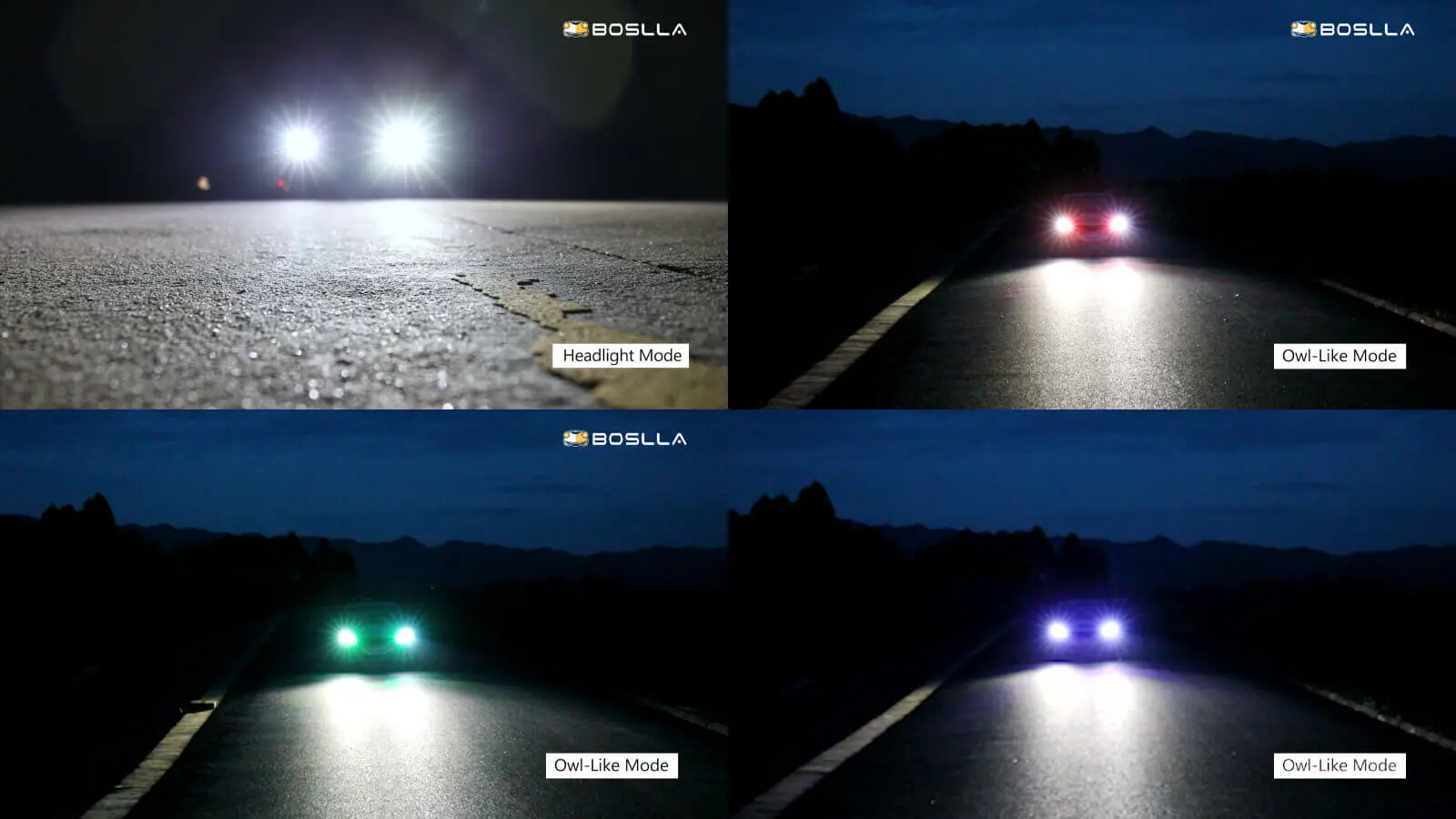 40W 4800LM 6500K White + RGB Colors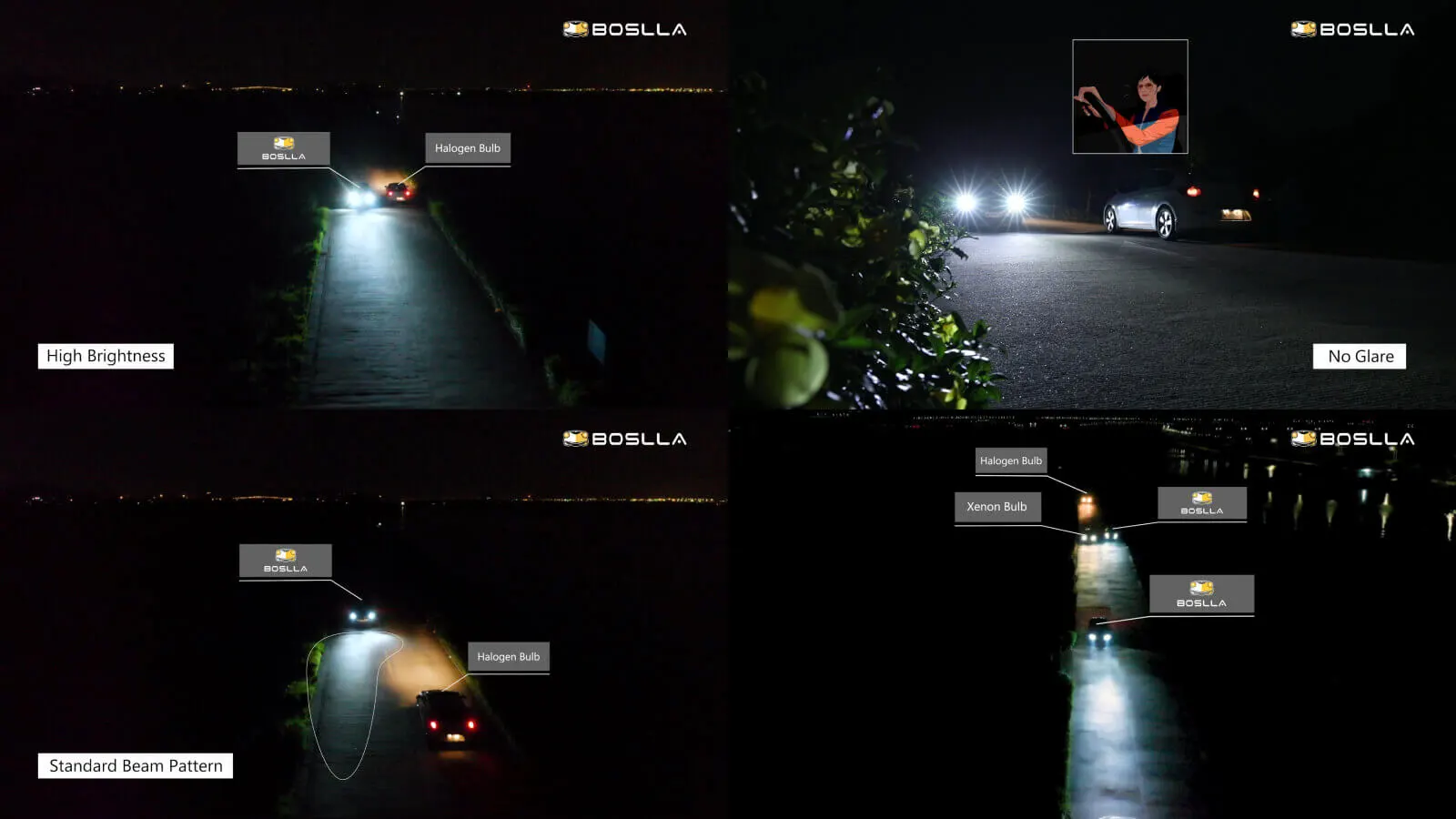 High Brightness, No Dazzling, No Glare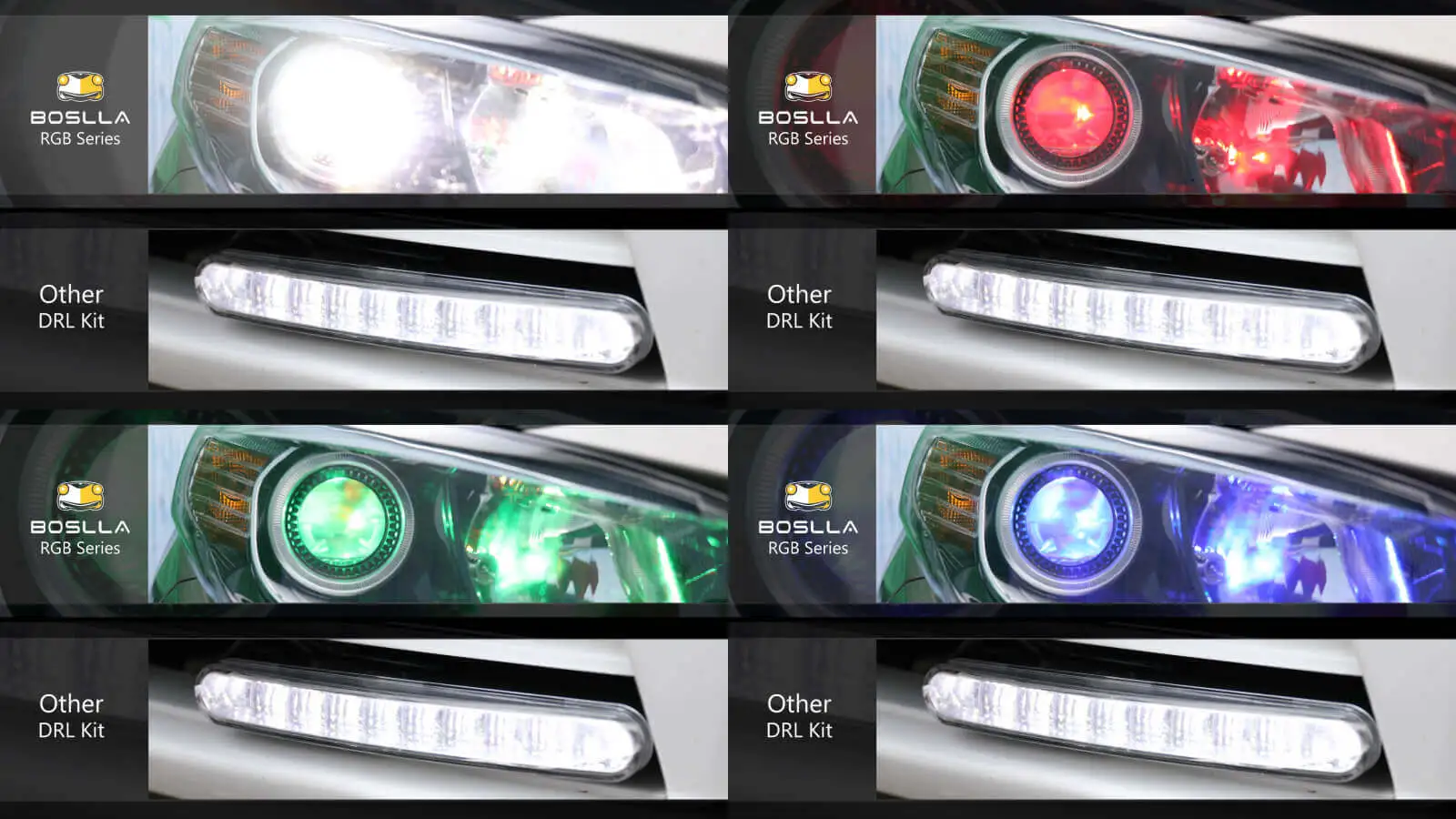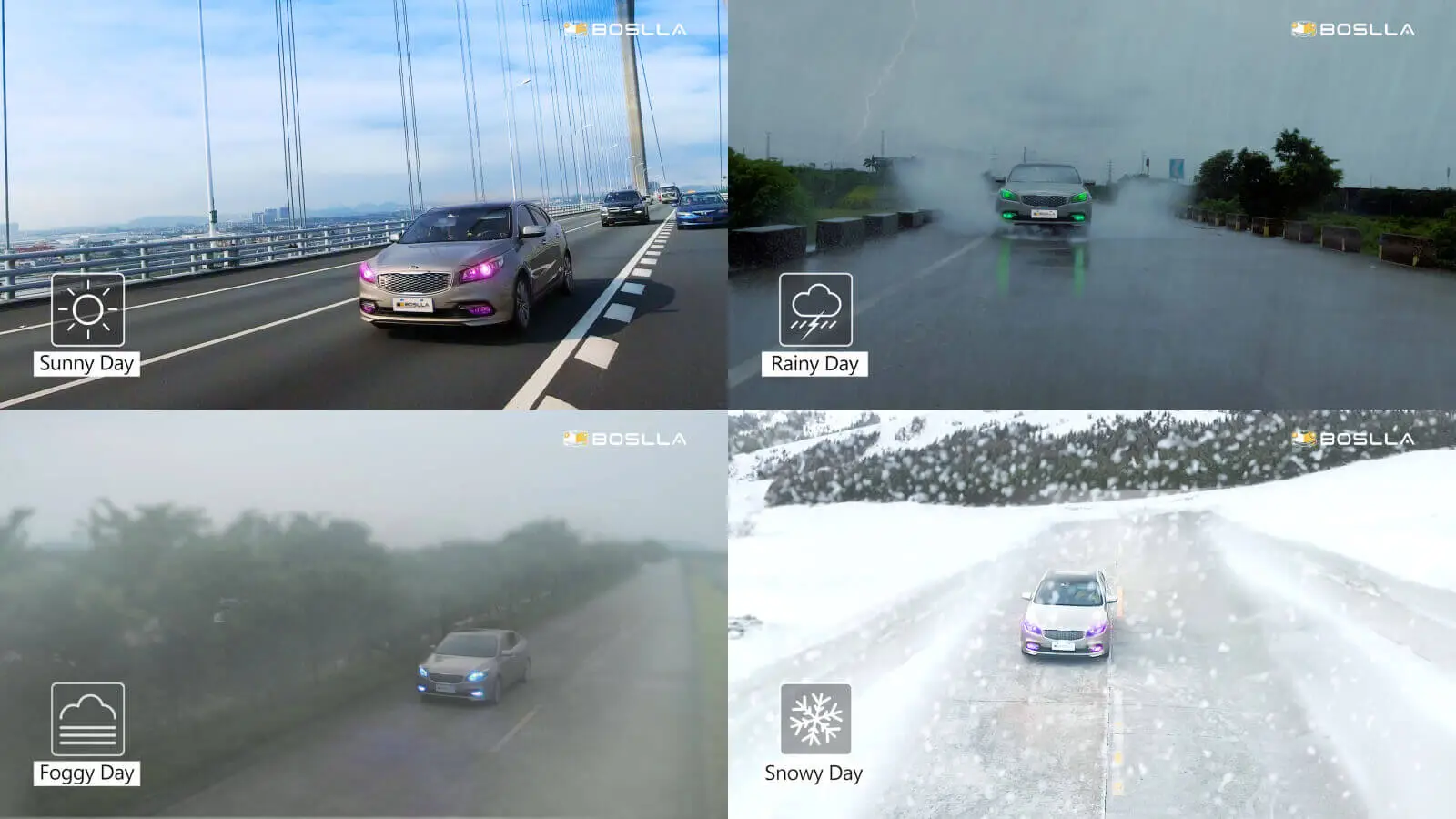 Sunny, Rainy, Foggy, Snowy, All Weather Fit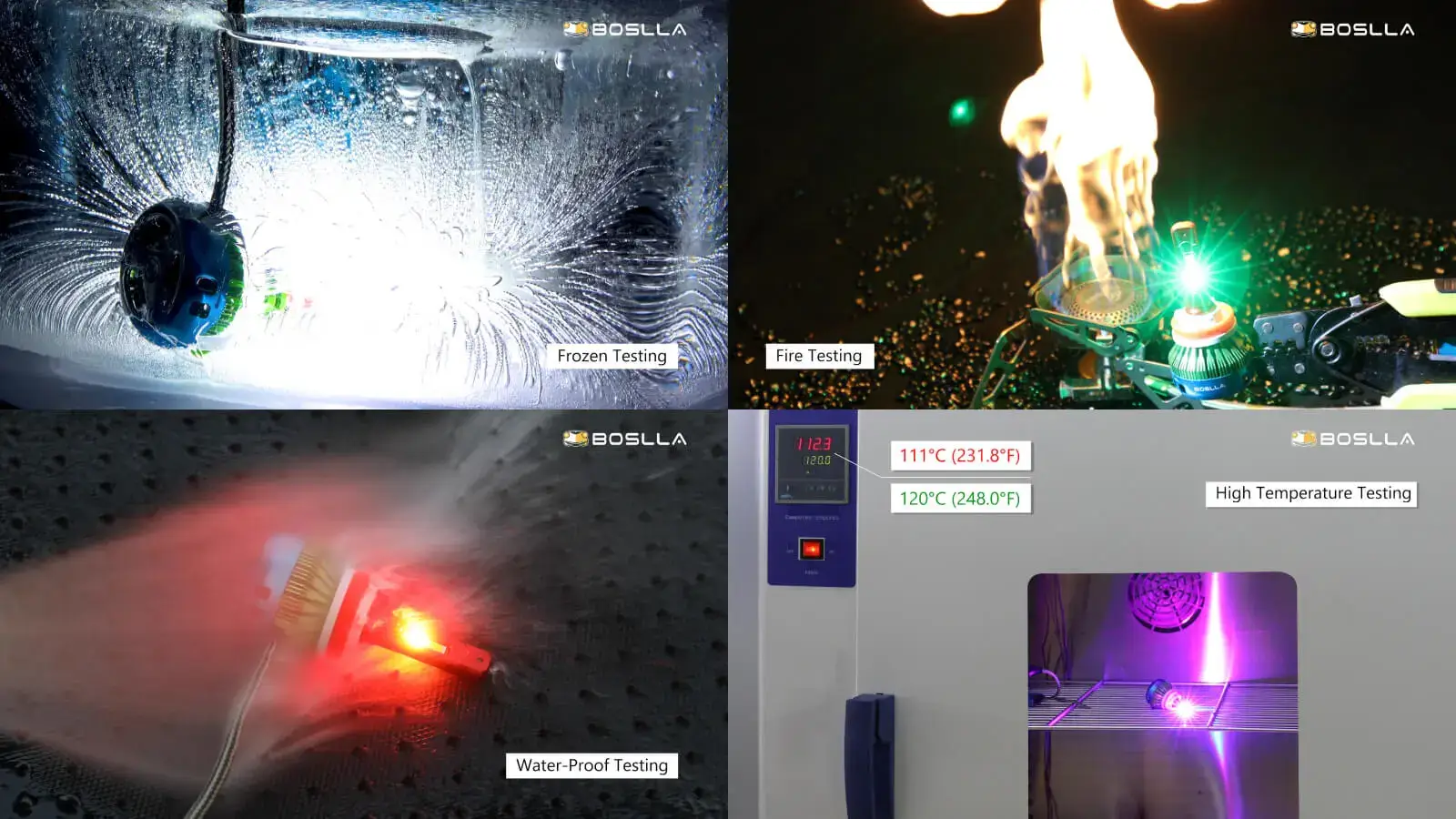 Extreme Durability Testing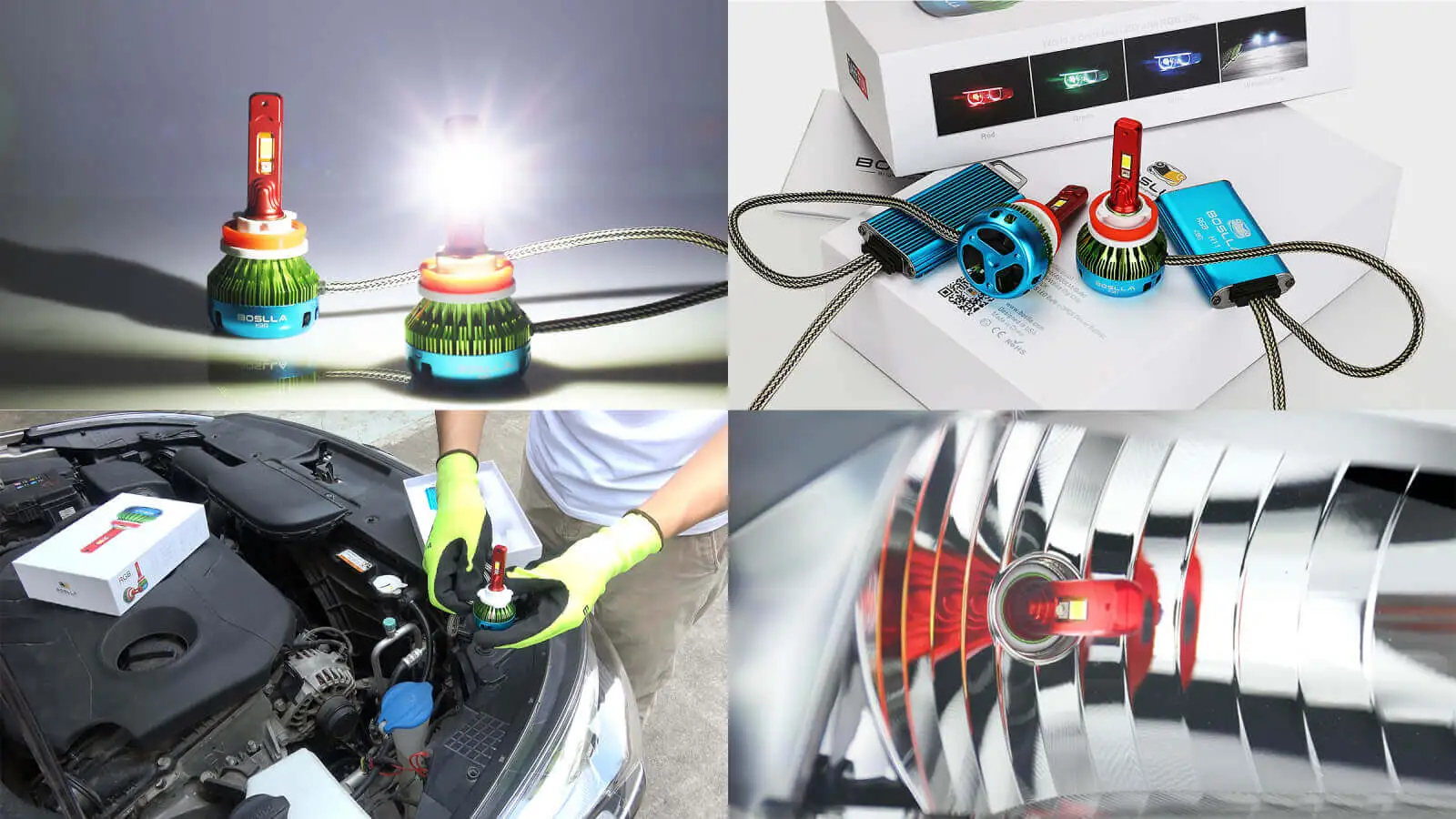 Plug and Play Easy Installation